Mar 8, 2019 at 7:30 pm
EVERYBODY BLACK, by Dave Harris (MFA playwright), directed by Steve H. Broadnax III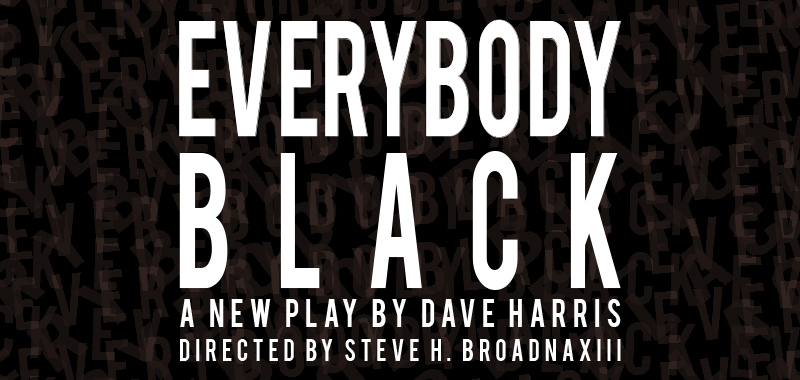 A group of white historians with lots of money offer to commission a writer to write the conclusive version of The Black Experience with promises of publication. But not just publish it. They are going to put said experience in a time capsule and then put that time capsule on a rocket ship and blast it into space so that on the fateful day when the aliens arrive to our galaxy, they'll read the words and understand what Blackness is. The writer agrees but what they didn't realize is that he is absolutely MAD!!!! EVERYBODY BLACK is a satire/comedy that examines Race, Capitalism, Identify, History and Black Trauma through the imagination of a mad man. Hold on tight you are in for a ride that's out of this world.
Date and Time
Mar 6, 2019 at 7:00 pm
See more date(s) and/or time(s) below.
Location
Sheila and Hughes Potiker Theatre
Event Registration
Registration for this event is required. Visit the registration page for details.

Contact
Mark Maltby • mmaltby@ucsd.edu • 858-822-3152
Audience
Faculty, Staff, Students, The General Public
Event Host
Department of Theatre & Dance
Event Category
Concerts, Performances and Exhibitions
All Event Dates and Times