Sep 5, 2019 at 6:00 pm
Focus On Health | Prostate Cancer Seminar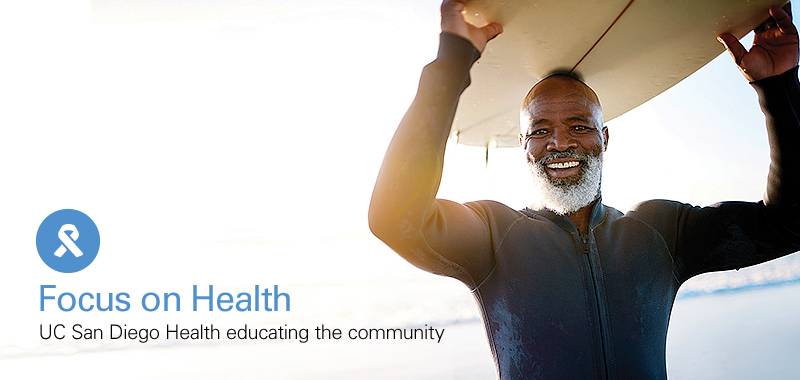 As part of Prostate Cancer Awareness month, Amirali Salmasi, MD will discuss advances in accurately diagnosing and treating prostate cancer, while avoiding over-treating non-aggressive cancers. Register online or call 619-543-2445.
Date and Time
Sep 5, 2019 at 6:00 pm
Location
UC San Diego Medical Center- Auditorium | 200 West Arbor Dr. San Diego, CA 92103
Event Registration
Registration for this event is required. Visit the registration page for details.

Event Fee
Free
Contact
Health Events • healthevents@ucsd.edu • 619-543-2445
Audience
Faculty, Staff, Students, The General Public
Event Host
UC San Diego Health
Event Category