Nov 2, 2019 at 9:00 am
Focus on Health Seminar: The Future of Lung Cancer Therapy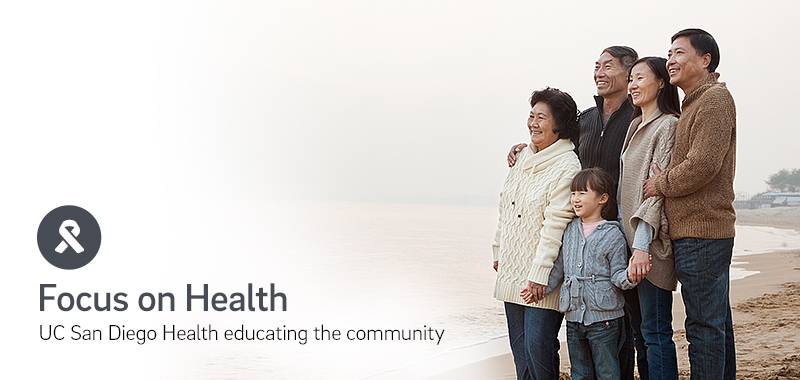 Join us during Lung Cancer Awareness Month for a free half-day seminar with UC San Diego Health lung cancer experts. Lyudmila Bazhenova, MD, and colleagues will discuss advances in lung cancer.
Date and Time
Nov 2, 2019 at 9:00 am
Location
Moores Cancer Center, Goldberg Auditorium
Event Registration
Registration for this event is required.
Event Fee
Free
Contact
Diana Teopaco • dteopaco@ucsd.edu • 858-246-3340
Audience
Faculty, Staff, Students, The General Public
Event Host
UC San Diego Health
Event Category