Aug 28, 2018 at 12:00 pm
GEH Brown Bag: Designing and Executing a Nation-wide Public Health Survey for India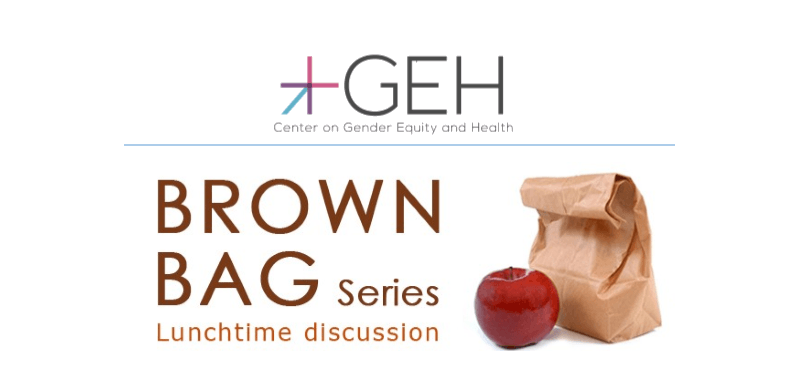 Dr. Laishram Ladu Singh, is a lead co-Investigator and Professor in the Department of Mathematical Demography and Statistics at the International Institute for Population Sciences (IIPS). Dr. Ladu Singh has over 20 years of teaching and research experience in the areas of demography, health, and development in India. His work focuses primarily on the design, implementation and analysis of large-scale surveys and their data.
IIPS was founded in 1956 by the Government of India, the United Nations and the Sir Dorabji Tata Trust with a goal to provide high quality training and research in the areas of demography, health, and development. During his tenure at IIPS, Dr. Ladu Singh was instrumental in designing and implementing three rounds of the first District-Level Household Facility Survey (DLHS) in India. Dr. Ladu Singh will also be heading the 5th round of the National Family Health Survey (NFHS) and will use findings to inform and guide measurement and evaluation strategies across a range of health-related issues.
Dr. Ladu Singh's presentation will provide an overview of survey design methodology and strategy for the NFHS. The NFHS is designed to provide updates and evidence of trends in key population, health, and nutrition indicators to inform public health programming and policy for national and international agencies.
Date and Time
Aug 28, 2018 at 12:00 pm
Location
Skaggs Pharmaceutical Sciences Building 1186
Event Registration
Registration is not required for this event.

Event Fee
Free
Contact
Luwam Kidane • ltkidane@ucsd.edu • 858-246-3282
Audience
Faculty, Staff, Students, The General Public
Event Host
Anita Raj
Event Category