Nov 21, 2019 at 8:00 pm
Gingee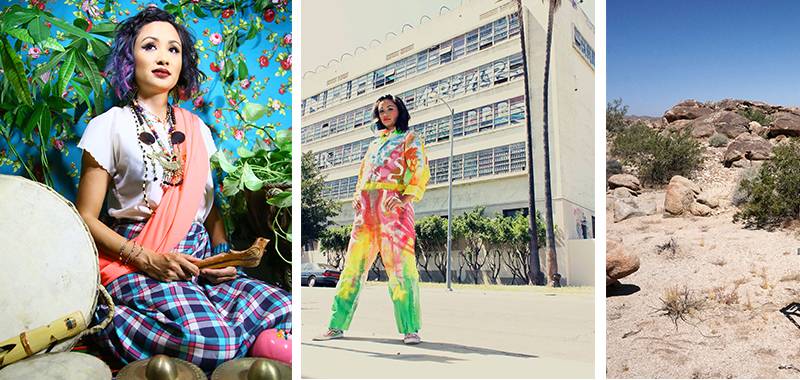 DJ/producer, percussionist, and vocalist Gingee is known for her unique take on electronic music—blending elements of global bass, world music, and hip-hop. Her work is a reflection of the sounds and cultures she has been exposed to growing up in Los Angeles as well as the musical world of her Filipino ancestors and beyond. Her productions incorporate the sounds of percussion instruments such as the kulintang(gongs native to the Philippines), kettle drum, and cowbells with rap and poetry.
Gingee's 2015 EP Tambol made waves in the global music community, and she recently created a four-part yearlong EP series released on every solstice and equinox. She has performed at Coachella, South By Southwest, Malasimbo Festival (Philippines), Grand Performances, and Magic Garage (an art and music festival she founded); she has been featured on KPFK, Red Bull Radio, BBC Radio, LA Weekly, and KCET.
Date and Time
Nov 21, 2019 at 8:00 pm
Location
Event Registration
Registration for this event is required. Visit the registration page for details.

Event Fee
$15
Contact
ArtPower at UC San Diego • artpower@ucsd.edu • 858-534-8497
Audience
Faculty, Staff, Students, The General Public
Event Host
ArtPower at UC San Diego
Event Category