Mar 16, 2017 at 4:00 pm
Happy Hour at the New Faculty Club Lounge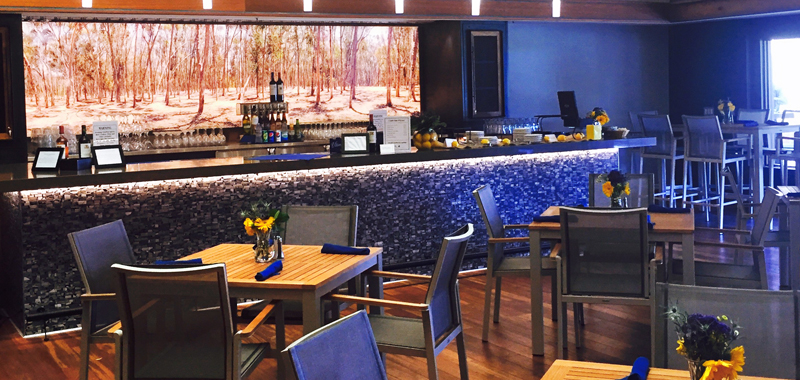 A new lounge has opened at the Faculty Club featuring "Dante," a brick oven that bakes pizza, barbecue chicken and other small plates at 600 degrees Fahrenheit. The renovated contemporary lounge is open to the entire campus community this winter quarter—no membership required—for happy hour from 4-7 p.m. every Wednesday and Thursday. The space includes a bar that serves craft beer and wine from local vineyards, as well as a patio that looks out over "Sun God" and the eucalyptus grove, complete with outdoor heaters and a fireplace.
Date and Time
Jan 11, 2017 at 4:00 pm
See more date(s) and/or time(s) below.
Location
Event Registration
Registration is not required for this event.

Contact
Tom Mignano • tmignano@ucsd.edu • 858-534-0876
Audience
Faculty, Staff, The General Public
Event Host
Faculty Club
Event Category
All Event Dates and Times