May 8, 2018–May 12, 2018 at 2:00 pm
Heejung Shin: Free Fish"es"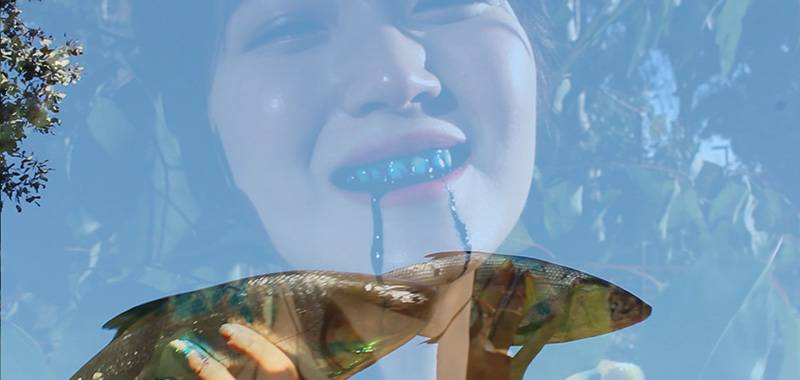 HeeJung Shin's MFA thesis exhibition, Free Fish"es" is an attempt to defy the hierarchy of languages and bodies with rap music videos, dance and swear words. This show provides viewers with the counter-representational space against patriarchal, white-supremacist, hetero-normativity.
Gallery Hours:
May 8 @ 2-6 pm Free Fish"es"
May 9 @ 2-6 pm Free Fish"es"
May 10 @ 2-6 pm KARI OUT
May 11 @ 2-6 pm 호올(Whore/Hole/Whole)
May 12 @ 5-6 pm (Live performance day)
Date and Time
May 8, 2018–May 12, 2018
2:00 pm–6:00 pm
Location
Visual Arts Facility, VAF 306, Performance Space
Event Registration
Registration is not required for this event.

Event Fee
Free
Contact
Nick Lesley • nlesley@ucsd.edu • 858-822-7755
Audience
Faculty, Staff, Students, The General Public
Event Host
Visual Arts
Event Category