Feb 21, 2019 at 8:00 am
Ignite @ UC San Diego 2019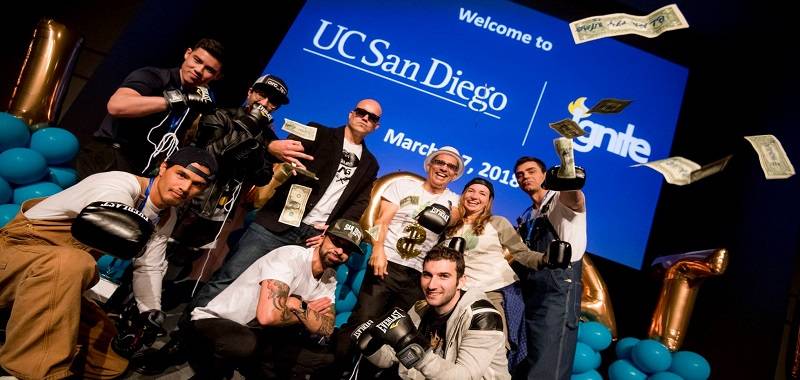 Ignite is UC San Diego's flagship annual innovation conference, connecting risk-takers, rule-breakers and changemakers on campus and across the Cali-Baja region.
Join entrepreneurs, investors, and thought leaders for two days of jam-packed networking, competitions, hands-on learning and purposeful connections that will help you achieve your goals whether they be to move your innovative ideas forward or build your investment portfolio.
Need proof? Check out our video!
Want to be a part of Ignite @ UC San Diego 2019? You can just attend the conference or roll your sleeves up and get involved by competing, demoing, volunteering, recruiting talent to grow your idea, or spreading the word! Find out how: https://ignite.ucsd.edu/get-involved/
Date and Time
Feb 20, 2019 at 9:00 am
See more date(s) and/or time(s) below.
Location
Price Center
Event Registration
Registration for this event is required. Visit the registration page for details.

Contact
Ignite UC San Diego • ignite@ucsd.edu
Audience
Faculty, Staff, Students, The General Public
Event Category
Conferences, Workshops and Symposia
All Event Dates and Times