Oct 12, 2018 at 1:00 pm
Impact of Tool Use and Technology on the Evolution of the Human Mind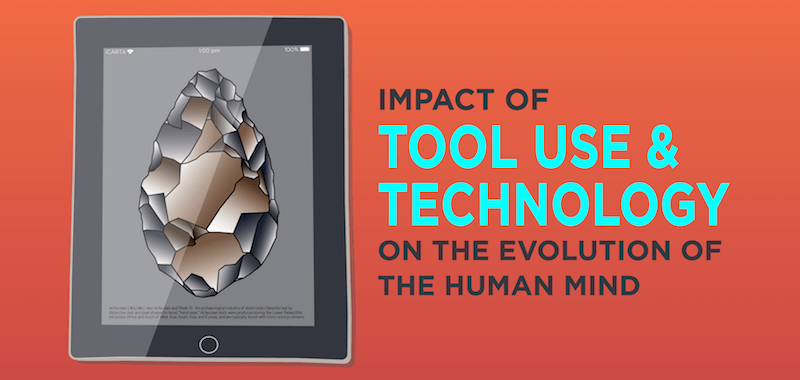 CARTA's October 12, 2018 symposium, "Impact of Tool Use and Technology on the Evolution of the Human Mind," will address the co-evolution of our species' brain with cultural and technological innovation. The interface of "gene-culture coevolution" was a key mechanism for the emergence of "behaviorally modern humans" in Africa about 100,000 years ago. These "behaviorally modern humans" then spread across the planet and effectively replaced all closely related archaic human species.
This CARTA symposium will address gene-culture co-evolution in anthropogeny at all levels, ranging from molecules to brain imaging. We will explore the potential link between early stone tool use and the parallel expansion of the human brain, the control of fire, the invention of projectile weapons, reading, writing, and current day technologies such as computers and 3D reality. We will also consider future impacts that rapidly changing technologies might have on the human mind. Appropriate comparisons with other living and extinct species will be included, as will attention to other relevant and well-developed cognitive features in humans such as language, theory of mind, and cooperation.
Free admission but registration is required. See website for details.
A live webcast of this symposium will also available.
Presented by UC San Diego/Salk Institute Center for Academic Research and Training in Anthropogeny (CARTA)
Sponsored by the G. Harold and Leila Y. Mathers Charitable Foundation
Date and Time
Oct 12, 2018 at 1:00 pm
Location
Conrad T. Prebys Auditorium, Salk Institute
Event Registration
Registration for this event is required by Oct 12, 2018. Visit the registration page for details.

Event Fee
Free
Contact
Ingrid Benirschke-Perkins • ibenirschkeperkins@ucsd.edu • 858-246-0846
Audience
Faculty, Staff, Students, The General Public
Event Host
Center for Academic Research and Training in Anthropogeny (CARTA)
Event Category