Apr 23, 2018 at 5:30 pm
Inheritance Trouble: Migrant Archives of Holocaust Remembrance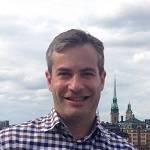 How should we think about the transmission of Holocaust memory more than seventy years after the defeat of Nazi Germany? What lessons do the events of the Shoah bear for a moment in which far-right political movements are once again on the rise? In order to address such questions, Michael Rothberg considers immigrants' engagement with the Holocaust in contemporary Germany. The works of art, literature, and performance that he will discuss model alternative ways of remembering the Nazi genocide in the twenty-first century and suggest possibilities for an ethically and politically engaged memory work.
Date and Time
Apr 23, 2018 at 5:30 pm
Location
De Certeau Room (Room 155), Literature Building
Event Registration
Registration is not required for this event.

Event Fee
Free
Contact
Derrick Chin • derrickchin@ucsd.edu • 858-534-4618
Audience
Faculty, Students, The General Public
Event Host
Lisa Lampert-Weissig
Event Category