Jan 24, 2018 at 5:00 pm
Institute of Arts & Humanities Lecture: North Korea in the Age of Trump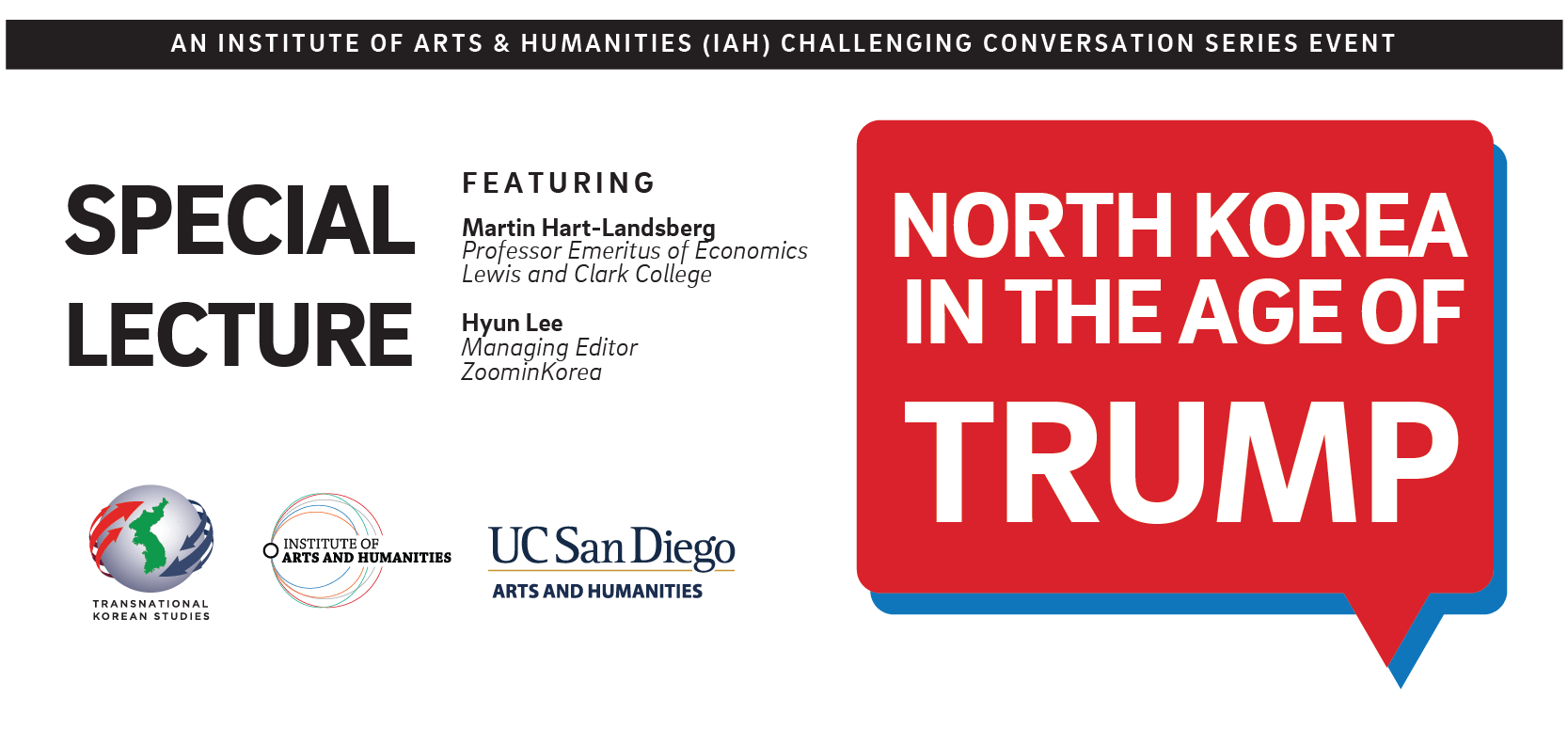 Join us for a special lecture and discussion hosted by the Institute of Arts & Humanities (IAH) in partnership with Transnational Korean Studies at UC San Diego.
This lecture will feature guest speakers Martin Hart-Landsberg, Professor Emeritus of Economics at Lewis and Clark College and Hyun Lee, Managing Editor of ZoominKorea.
It will focus on two topics:
1) The Need For A New US Foreign Policy Towards North Korea.
2) North Korea: Science and Technology as the Path to Economic Progress
The event is free and open to the public. Light refreshments are provided. Please RSVP online.
Date and Time
Jan 24, 2018 at 5:00 pm
Location
Event Registration
Registration is not required for this event.

Event Fee
Free
Contact
Joelle Fusaro • jmfusaro@ucsd.edu • 858-882-0733
Audience
Faculty, Staff, Students, The General Public
Event Host
Institute of the Arts & Humanities, Division of Arts & Humanities
Event Category