Mar 4, 2019 at 5:00 pm
Japanese/Taiwanese Film Event: Totem—Song for Home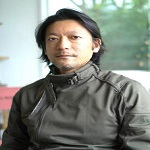 Shingo Wakagi (1971–) is one of the leading photographers in Japan.
Born and raised in Hamamatsu in Japan, Wakagi studied at Rochester Institute of Technology's School of Photographic Arts and Sciences. His photographs have been published in magazines both in the United States and in Japan, such as The New York Times Magazine, Newsweek, Switch, and Coyote. After returning to Japan in 1996, he has released a number of monographs that often focused on his family and friends in his hometown, including Eiji and Hiro (2015) and The Funeral of Takuji Wakagi (2007). He has also held a number of important solo exhibitions, including Wanna Be a Photographer at Leica Ginza Six (2018). Wakagi is also an acclaimed filmmaker. His debut film Waltz in Starlight (2007) was nominated for the Tiger Award at International Film Festival Rotterdam. His most recent film Asleep (2015), based on Banana Yoshimoto's novel, was the Centerpiece Presentation at Japan Cuts Film Festival in New York.
Date and Time
Mar 4, 2019 at 5:00 pm
Location
Event Registration
Registration is not required for this event.

Event Fee
Free
Contact
Derrick Chin • derrickchin@ucsd.edu • 858-534-4618
Audience
The General Public
Event Host
Daisuke Miyao
Event Category