Mar 21, 2018 at 3:30 pm
Kyoto Prize Symposium: Graham Farquhar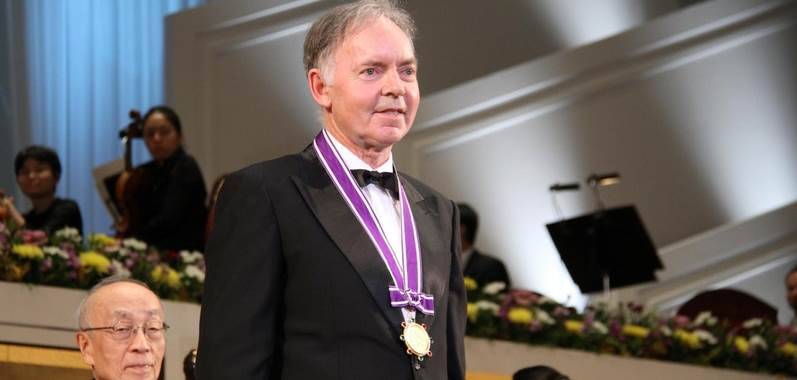 Renowned plant physiologist and recipient of the 2017 Kyoto Prize in "Basic Sciences," Graham Farquhar will speak at UC San Diego on March 21 as part of the 2018 Kyoto Prize Symposium. Dr. Farquhar has revolutionized our understanding of photosynthesis, creating mathematical models of how plants work, how much water they need and how much they can grow as atmospheric carbon dioxide levels increase. His work is at the forefront of advances in drought resistant crops and understandings of water evaporation in plants and its impact on climate change. He is the first Australian, as well as the first plant physiologist, to be awarded the Kyoto Prize.
The Kyoto Prize—Japan's highest private award for global achievement—was established by the Inamori Foundation in 1985 to honor significant contributions to the scientific, cultural and spiritual betterment of humankind. The prize is presented annually in three categories: Advanced Technology, Basic Sciences, and Arts and Philosophy.
Date and Time
Mar 21, 2018 at 3:30 pm
Location
Event Registration
Registration for this event is required. Visit the registration page for details.

Event Fee
Free
Contact
Kyoto Symposium Organization • kyotoprize-us.org
Audience
Faculty, Staff, Students, The General Public
Event Host
UC San Diego
Event Category