Nov 13, 2019 at 5:00 pm
Las Hermanas Iglesias: Sixth College's "Women in the Arts"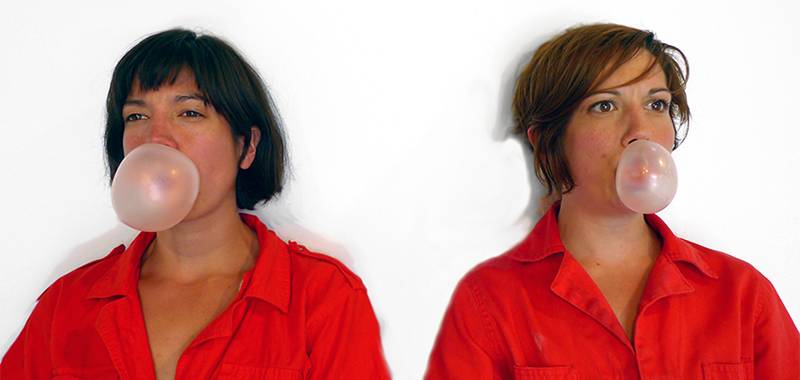 RSVP at: https://doodle.com/poll/qxaa8e52cfat24k3
LAS HERMANAS IGLESIAS is the project-based collaboration of artists and sisters Lisa and Janelle Iglesias. As the children of Norwegian and Dominican immigrants who grew up in Queens, New York City, their project-based, trans-disciplinary work explores issues of hybridity, social participation and transnational identities. While both artists maintain individual practices rooted in Drawing and Sculpture they have collaborated on multi-disciplinary and genre-blurring projects for over a decade. Anchored to the philosophies and contexts of intersectional feminism, teamwork, and multiplicity, their collaborative practice has evolved to incorporate a variety of relationships and structures for collectivity. Through employing playful structures that respond to the community and geographical context of each project, Las Hermanas create artworks that disrupt borders, engage absurdity, and promote the benefits of working together.
Lisa Iglesias is currently an Assistant Professor of Drawing and Director of Graduate Studies at the School of Art + Art History at the University of Florida. Janelle Iglesias recently joined the UC San Diego Department of Visual Arts as an Assistant Professor of Studio Art.
Date and Time
Nov 13, 2019 at 5:00 pm
Location
VAF 306 Performance Space, Visual Arts Facility
Event Registration
Registration for this event is required by Nov 13, 2019. Visit the registration page for details.

Event Fee
Free
Contact
Nick Lesley • nlesley@ucsd.edu • 858-822-7755
Audience
Students
Event Host
Sixth College & Visual Arts Dept.
Event Category