Oct 9, 2017 at 5:00 pm
Lecture: An Archaeologist's Eye: Drawing the Parthenon Sculpture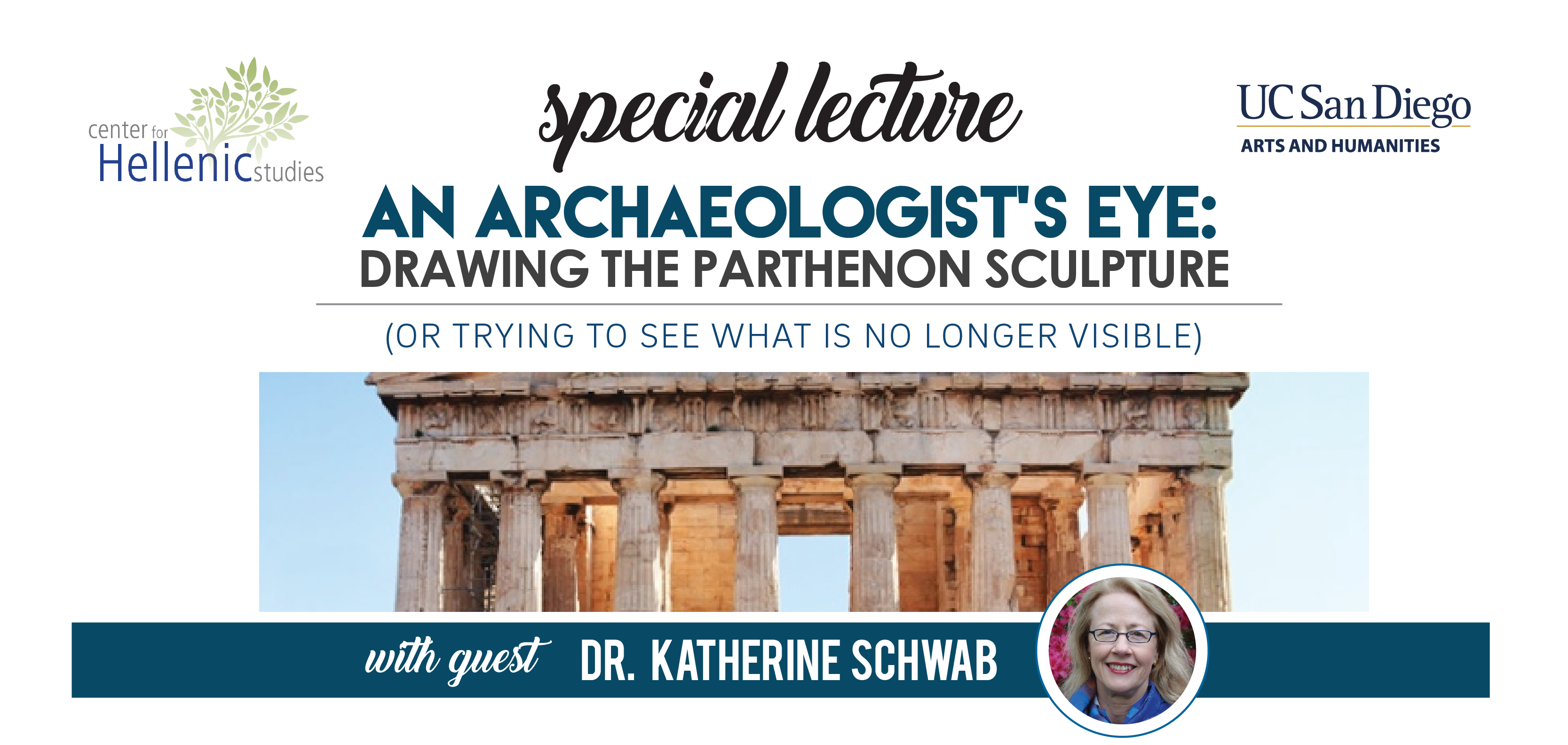 Join us for the first Center for Hellenic studies lecture of the 2017–18 school year!
As an archaeologist, Dr. Katherine Schwab has focused her research on the east and north metopes of the Parthenon sculptural program, an area of the temple that sustained devastating damage by the 6th century. From 2005–2013 she made graphite drawings of these ghostly compositions by combining her archaeological training and artistic skill. Grayscale scans of these drawings are permanently installed in the Acropolis Museum. Thirty-five of her original drawings form a U.S. traveling exhibition (2014–2018), An Archaeologist's Eye: The Parthenon Drawings of Katherine A. Schwab, which came to the Timken Museum of Art in 2016.
Dr. Schwab will discuss the drawing technique she developed, the process of making these drawings, including the influence of Tibetan thangka painting, discoveries she has made, and proposed polychromatic effects in some of the east metopes.
- Refreshments will be provided. Please RSVP! https://chslecture10917.eventbrite.com
Date and Time
Oct 9, 2017 at 5:00 pm
Location
Fung Auditorium, Powell-Focht Bioengineering Hall, Warren College
Event Registration
Registration for this event is required by Oct 9, 2017. Visit the registration page for details.

Event Fee
FREE
Contact
Joelle Fusaro, Events & Outreach Specialist • jmfusaro@ucsd.edu • 8588220733
Audience
Faculty, Staff, Students, The General Public
Event Host
The Center for Hellenic Studies in the Division of Arts & Humanities
Event Category