May 2, 2019 at 12:00 pm
Lisa Korpos: The Community Bee Clinic‬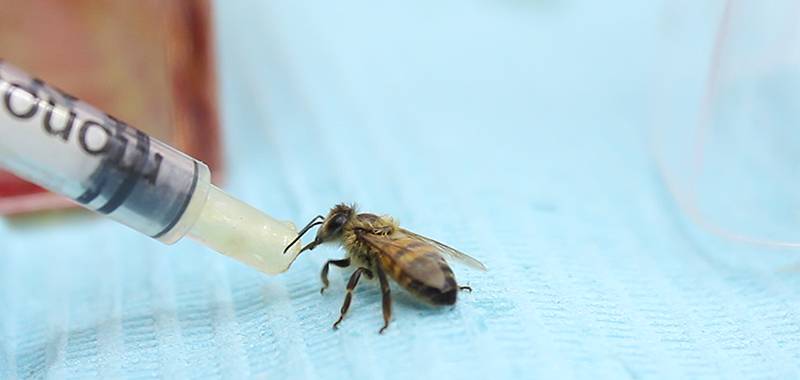 Reception: May 10, 2019, 6-9 p.m.
May 2-3, May 6-10; 12-3 p.m.
The Community Bee Clinic is a radical veterinary practice and participatory multimedia installation where visitors can become emergency caregivers for dying honey bees. Through the performance of interspecies nursing care and use of speculative biomedical objects, participants are invited to engage with non-human bodies and ecologies in new ways and at new scales.
The Community Bee Clinic project was created in collaboration with UC San Diego's Nieh Lab in the Department of Ecology, Behavior, and Evolution, and it is supported by funding from the Russell Grant.
Date and Time
May 2, 2019 at 12:00 pm
See more date(s) and/or time(s) below.
Location
Main Gallery, 309 Visual Arts Facility
Event Registration
Registration is not required for this event.

Event Fee
Free
Contact
Nick Lesley • nlesley@ucsd.edu • 858-822-7755
Audience
Faculty, Staff, Students, The General Public
Event Host
Visual Arts
Event Category
Concerts, Performances and Exhibitions
All Event Dates and Times