Nov 20, 2019 at 7:30 pm
Man in Love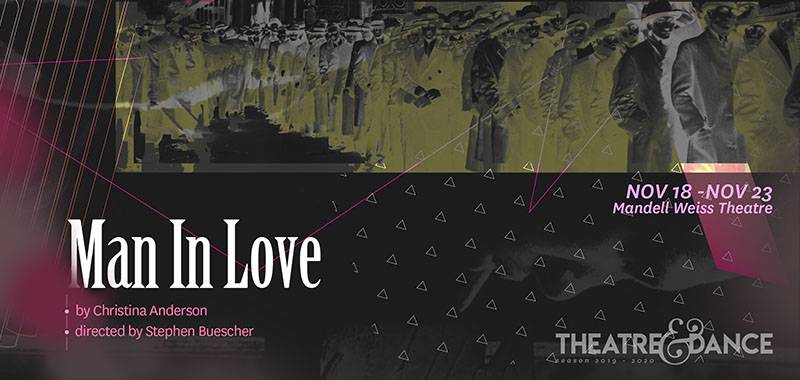 Midwestern Metropolis during the Great Depression is severely segregated. If you're from 'The Spread' you are trying to survive another eviction notice, soup line, or night on the street. If you're from the segregated Black area called 'The Zoo' you are literally fighting for your life. The bodies of Black women are turning up dead all over the city. It's not even safe to stay inside. Christina Anderson's play Man in Love is about race, love, and terror, all living side by side.
Date and Time
Nov 18, 2019 at 7:30 pm
See more date(s) and/or time(s) below.
Location
Event Registration
Registration for this event is required by Nov 23, 2019. Visit the registration page for details.

Event Fee
Student: $10 - Senior/Affiliate: $15 - General: $20
Contact
Mark Maltby • mmaltby@ucsd.edu • 858-534-3791
Audience
Faculty, Staff, Students, The General Public
Event Host
UC San Diego Theater & Dance
Event Category
Concerts, Performances and Exhibitions
All Event Dates and Times