Jun 7, 2019 at 11:00 am
Manos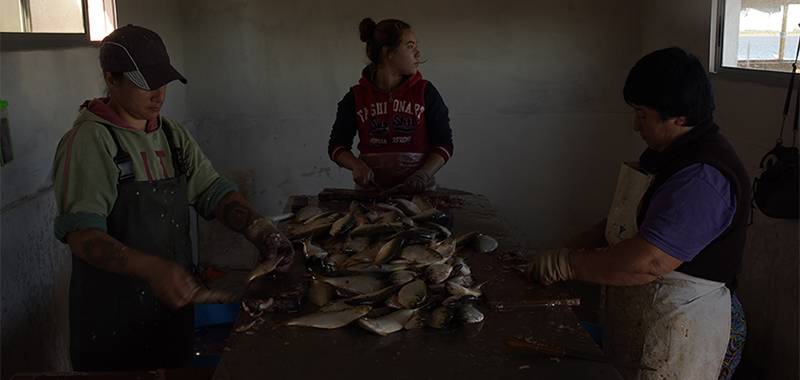 Screenings:
June 4, 5:00 p.m., 6:30 p.m.
June 7, 11:00 a.m., 4:00 p.m., 5:30 p.m., 7:00 p.m.
Filmed in Uruguay and Argentina, Manos follows fisherwomen, manicurists, and glove inspectors. The film focuses on women's hands as indexes of gendered labor and the "triple day". Traces of labor live on their hands and in the objects and sounds that surround them. The "triple day" is the stacking and intersecting of three distinct labor types – formal, informal, and reproductive labor. These labor types are re-channeled towards strikes, protests, cooperatives, lateral mutual aide and in the struggle for reproductive rights. 50 minutes.
Date and Time
Jun 4, 2019 at 5:00 pm
See more date(s) and/or time(s) below.
Location
SME 149, Structural & Materials Engineering Bldg.
Event Registration
Registration is not required for this event.

Event Fee
Free
Contact
Nick Lesley • nlesley@ucsd.edu • 858-822-7755
Audience
Faculty, Staff, Students, The General Public
Event Host
Visual Arts
Event Category
All Event Dates and Times