Nov 8, 2016 at 5:30 pm
Meditation with Master Teacher Phyllis Pilgrim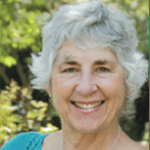 For those new to meditation or those who have a regular practice, this workshop will give participants a sampling of different techniques under the skillful wisdom of a Master level teacher. Phyllis has studied under world renowned Master Yoga and Meditation teachers such as Thich Nhat Han, Shizen Young, BKS Iyengar and H.H. the Dali Lama. Her full bio can be found on her website.
First Class meeting is in the Dugout located in the RIMAC Annex next to RIMAC. Subsequent meetings will be in the 4th Floor Conference Room. All participants must be registered to attend, no passes accepted.
Date and Time
Nov 1, 2016 at 5:30 pm
See more date(s) and/or time(s) below.
Location
RIMAC Annex Dugout first meeting then RIMAC 4th Floor Conference Room
Event Registration
Registration for this event is required by Nov 1, 2016. Visit the registration page for details.

Event Fee
$55 Students $66 Rec Card Holders $77 Community Members
Contact
UC San Diego Recreation FitLife • fitlife@ucsd.edu • 858-822-2313
Audience
Faculty, Staff, Students, The General Public
Event Host
UC San Diego, FitLife
Event Category
All Event Dates and Times