Apr 12, 2019 at 8:00 pm
Muir Musical Ensemble Presents "Hairspray!"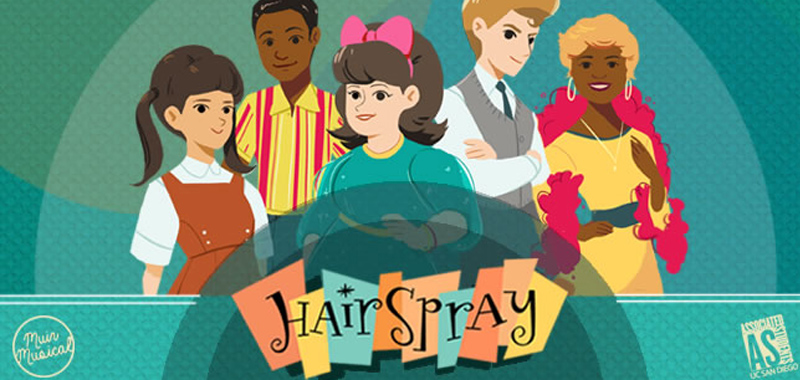 The Muir Musical Ensemble Presents HAIRSPRAY!
Winner of eight Tony Awards including Best Musical, Hairspray! is packed with music you know and love, from upbeat show tunes to the rhythm and blues. Based on the 1988 John Waters film, Hairspray! addresses pertinent social change and political issues, relevant in both 1960s Baltimore and present-day America.
The Muir Musical is the largest and the only musical theater on campus completely student directed and produced. Begun at Muir College in 1991, the production team is comprised of over 100 dedicated undergraduate students representing all colleges and diverse majors.
This year's performances will take place Apr. 6-7 & 11-13 at 8:00 p.m., with a special matinee performance on Apr. 13 at 2:00 p.m. in the Mandeville Auditorium. Tickets are free for current undergraduate students. Visit the UC San Diego Box Office website.
Help support the Muir Musical Ensemble. View their Crowdsurf video and page here.
Date and Time
Apr 6, 2019 at 8:00 pm
See more date(s) and/or time(s) below.
Location
Event Registration
Registration for this event is required. Visit the registration page for details.

Event Fee
$0-$15
Contact
Patricia Mahaffey • muir.musical@gmail.com
Audience
Faculty, Staff, Students, The General Public
Event Host
Muir Musical Ensemble
Event Category
Concerts, Performances and Exhibitions
All Event Dates and Times