Jan 11, 2018 at 5:00 pm
Network Error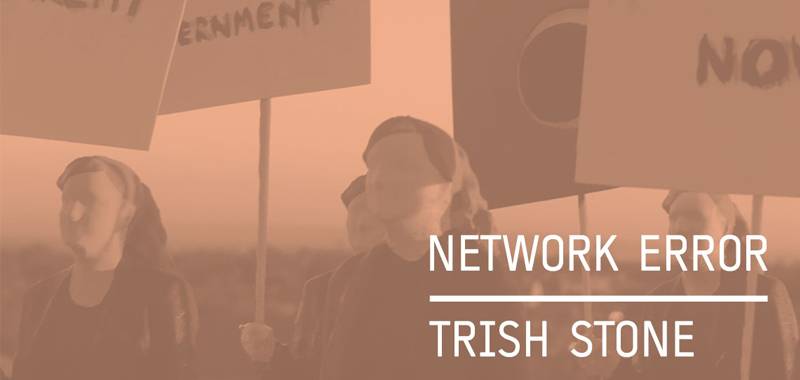 NETWORK ERROR at gallery@calit2 features recent work by new media artist Trish Stone. Panel discussion at 5pm in Calit2 Auditorium with Trish Stone, Michael Trigilio, and Pinar Yoldas, moderated by Jordan Crandall, followed by a reception.
A network error occurs when there is a software malfunction or replication of a virus. For her exhibition, NETWORK ERROR, the artist confronts the social, cultural and institutional network vis-à-vis the virality of her body. By replicating her own body in miniature, Stone iteratively infects/assaults the allegory of the network, calling for revolution as a cure.
For the exhibition, Trish Stone has created a squad of 3D-printed 'sel­fies' and uses them to stage tiny protests in public spaces, presenting the documentation as research in the field. Works include a series of photographs, an interactive video game, and a live stream of the ­figurines installed in the gallery@calit2's interior and hallways.
Visitors are asked to question the scale of their political fear in contrast to their physical space. How big is your fear? How big are you?
The artwork deals with issues of identity and collaboration, how the body is represented and replicated, and the artist explores the relationship between performance and protest. Security and insecurity become the personal and political poles of the landscape, concerned with state patrols while planning for revolution.
Trish Stone gratefully acknowledges the Qualcomm Institute (QI) and the University of California Office of the President (UCOP) for their continued support of the gallery@calit2. The artist also extends special thanks to Visual Arts Professor Michael Trigilio for production and sound design, as well as engineers Frank Cardone and Justin Burger for 3D printing in QI's Prototyping Facility.
Plan to attend the artitst talk and opening reception? Please RSVP by email to: galleryinfo@calit2.net
Date and Time
Jan 11, 2018 at 5:00 pm
Location
Atkinson Hall, Calit2 Auditorium, gallery@calit2
Event Registration
Registration is not required for this event.

Event Fee
Free
Contact
Trish Stone • tstone@ucsd.edu • 858-822-5307
Audience
Faculty, Staff, Students, The General Public
Event Host
Jordan Crandall
Event Category