Sep 11, 2019 at 9:00 am
New Graduate Student Orienation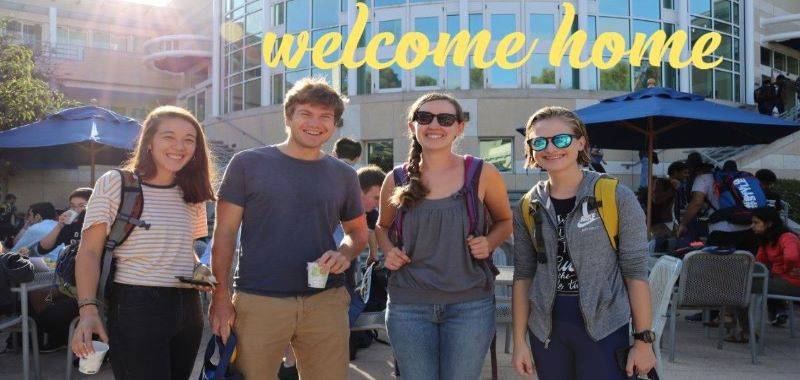 Tuesday, September 10
9:00 a.m.–10:00 a.m.—Check-in and light breakfast, Price Center Plaza
10:00 a.m.–12:00 p.m.—Plenary Session Speakers, Price Center West Ballroom
12:00 p.m.–1:00 p.m.—Lunch
1:00 p.m.–4:00 p.m.—Graduate Student Association (GSA) EDI Welcome, Price Center West Ballroom
Wednesday, September 11
9:00 a.m.–10:00 a.m.—Check-in and light breakfast, Price Center Plaza
10:00 a.m.–12:00 p.m.—Plenary Session Speakers, Price Center West Ballroom
12:00 p.m.–1:00 p.m.—Lunch
1:00 p.m.–3:00 p.m.—Resources Fair, Price Center East Ballroom
3:00 p.m.–5:00 p.m.—GSA Orientation and Welcome, Price Center West Ballroom
Orientation will include:
Welcome from the Graduate Dean
Alumni Speakers
Graduate Student Association
Resources Fair
And more!
Date and Time
Sep 10, 2019 at 9:00 am
See more date(s) and/or time(s) below.
Location
Library Walk and Price Center West Ballroom
Event Registration
Registration for this event is required. Visit the registration page for details.

Event Fee
Free
Contact
Celine Khoury • gradlife@ucsd.edu
Audience
Students
Event Host
Graduate Division
Event Category
Tours and Information Sessions
All Event Dates and Times