Apr 5, 2018 at 12:10 pm
Oceanids Sounding Board: Sanford A. Lakoff, Ph.D., "Democracy in Danger—at Home and Abroad"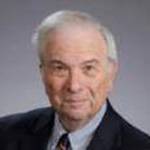 "Although the title probably speaks for itself," says Dr. Lakoff, "I have in mind the resurgence of nativism, populism, chauvinistic nationalism and demagogic politics here and elsewhere." Dr. Lakoff is Professor Emeritus of Political Science, UC San Diego.
Date and Time
Apr 5, 2018 at 12:10 pm
Location
Ida and Cecil Green Faculty Club
Event Registration
Registration is not required for this event.

Event Fee
Purchase of lunch at the Faculty Club is required.
Contact
J. Ouren • jouren@san.rr.com
Audience
Faculty, Staff, Students, The General Public
Event Host
UC San Diego Oceanids
Event Category