Oct 23, 2019 at 11:30 am
Overload: America's Toxic Love Story Film Screening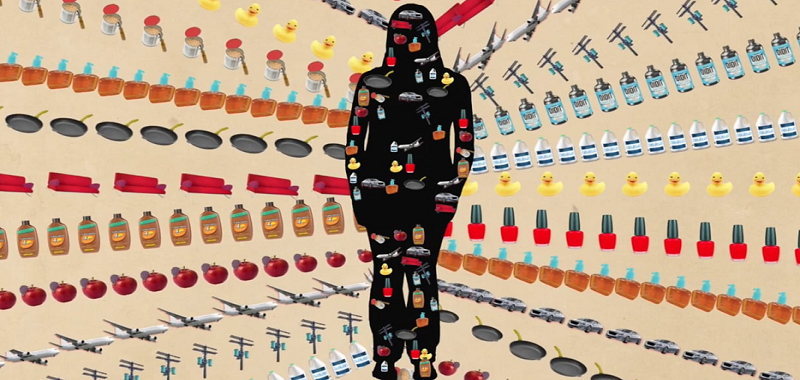 This October kicks off Campus Sustainability Month!
This annual event, started by the Association for the Advancement of Sustainability in Higher Education (AASHE), celebrates sustainability in higher education. One of the goals of Campus Sustainability Month is to deepen campus engagement around sustainability. To continue the conversation started with Plastic Free July and campus Zero Waste goals, the Library Sustainability Committee is hosting a film screening of the documentary Overload: America's Toxic Love Story.
Before starting a family, Soozie Eastman, daughter of an industrial chemical distributor, embarks on a journey to find out the levels of toxins in her body and explores if there is anything she or anyone else can do to change them. Soozie has just learned that hundreds of synthetic toxins are now found in every baby born in America and the government and chemical corporations are doing little to protect citizens and consumers. With guidance from world-renowned physicians and environmental leaders, interviews with scientists and politicians, and stories of everyday Americans, Soozie uncovers how we got to be so overloaded with chemicals and if there is anything we can do to take control of our exposure. Can we hit the reset button, or is it too late?
The film screening is free and open to the public. The film is 90 minutes long, so feel free to leave early or come late to accommodate your schedule. Bring your lunch, and we'll have drinks and dessert!
Date and Time
Oct 23, 2019 at 11:30 am
Location
Event Registration
Registration is not required for this event.

Event Fee
Free
Contact
Gayatri Singh • gasingh@ucsd.edu
Audience
Faculty, Staff, Students, The General Public
Event Host
The UC San Diego Library
Event Category