Jul 13, 2018–Aug 8, 2018 at 7:30 pm
Queens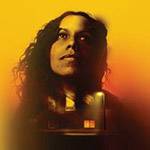 Written by 2018 Pulitzer Prize winner Martyna Majok and directed by Carey Perloff, this is a play that follows a story of a young immigrant that arrives at a tenement in Queens, New York. She is met by her new landlord, who stood on the same doorstep 16 years earlier. As they get to know each other, the old brownstone reverberates with the voices of the fierce and proud women who preceded them. This exquisite play explores into a moving study of things we run from and toward, and the people who shepherd us along the way.
Date and Time
Jul 3, 2018–Jul 29, 2018
7:30 pm–10:00 pm
See more date(s) and/or time(s) below.
Location
Sheila and Hughes Potiker Theatre
Event Registration
Registration is not required for this event.

Contact
Joyce Mau • jmau@ljp.org • 8585501010
Audience
The General Public
Event Host
La Jolla Playhouse
Event Category
Concerts, Performances and Exhibitions
All Event Dates and Times