May 9, 2018 at 4:00 pm
Reese Erlich: Trump's Chaos in the Middle East | Global Forum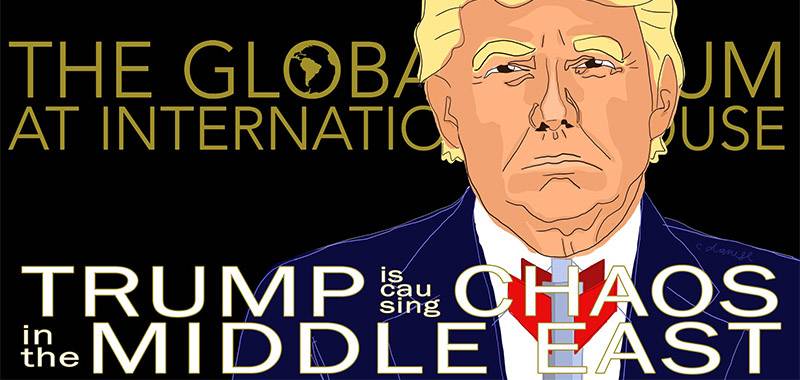 The US now has ground troops fighting in Syria, Iraq, Afghanistan, Yemen, Libya and Somalia. The wars cost trillions of dollars, kill thousands of American soldiers and hundreds thousands of civilians. President Trump's solution: send more troops, start more wars.
Peabody award winning foreign correspondent Reese Erlich has reported from almost every country in the Middle East. He offers his first hand observations of the current wars and how they could end. Freelance journalist Erlich reports for NPR, CBC (Canada), Foreign Policy, and writes the nationally syndicated column "Foreign Correspondent."
Date and Time
May 9, 2018 at 4:00 pm
Location
Great Hall at International House
Event Registration
Registration for this event is required by May 9, 2018. Visit the registration page for details.

Event Fee
Free
Contact
Quinn Vu • ihousemarketing@ucsd.edu • 858-285-0147
Audience
Faculty, Staff, Students, The General Public
Event Host
UC San Diego International House
Event Category