Nov 21, 2016 at 3:00 pm
Rosenblatt Lecture: Discoveries behind Darwin's finches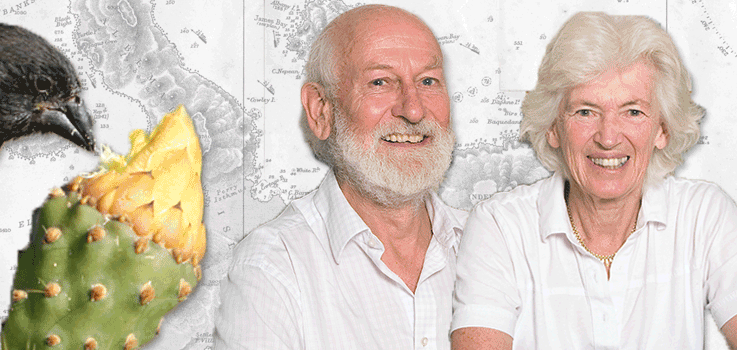 Two esteemed scientists from Princeton University who have dedicated their careers to studying finches made famous by Charles Darwin are the featured speakers at the 2016 Richard H. and Glenda G. Rosenblatt Lectureship in Evolutionary Biology at Scripps Institution of Oceanography at the University of California San Diego.
The 11th Rosenblatt Lecture with Peter and Rosemary Grant is scheduled for 3 p.m. on Nov. 21, 2016, at the Robert Paine Scripps Forum for Science, Society and the Environment (Scripps Seaside Forum), 8610 Kennel Way in La Jolla, Calif. Admission is free for the lecture, which will explore Peter and Rosemary's recent discoveries in the evolution of "Darwin's finches," populations of small birds that the famed naturalist first encountered on the Galapagos islands in 1835. Darwin's investigations of different but closely related finch species helped him develop the principle of natural selection.
Date and Time
Nov 21, 2016 at 3:00 pm
Location
Scripps Seaside Forum, 8610 Kennel Way, La Jolla, CA 92037
Event Registration
Registration is not required for this event.

Event Fee
Free
Contact
Scripps Communications • scrippsnews@ucsd.edu • 858-534-3624
Audience
Faculty, Staff, Students, The General Public
Event Category