May 2, 2019 at 12:10 pm
Sanford A. Lakoff, Ph.D.: Americanism from Jefferson to Trump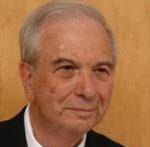 Oceanids' Sounding Board presents Sanford A. Lakoff, Ph.D., at its noontime lecture series at the Faculty Club. Dr. Lakoff will discuss the creed of Americanism from Jefferson to Trump and how today, we seem to be once again what Lincoln described as "a house divided."
Dr. Lakoff is the Edward A. Dickson Professor Emeritus of Political Science at UC San Diego.
Date and Time
May 2, 2019 at 12:10 pm
Location
The Lounge, Ida and Cecil Green Faculty Club
Event Registration
Registration is not required for this event.

Event Fee
Purchase of lunch is required.
Contact
Jan Ouren • jouren@san.rr.com
Audience
Faculty, Staff, Students, The General Public
Event Host
UC San Diego Oceanids and the Faculty Club
Event Category