May 9, 2018 at 6:00 pm
Shape your Career—Spring 2018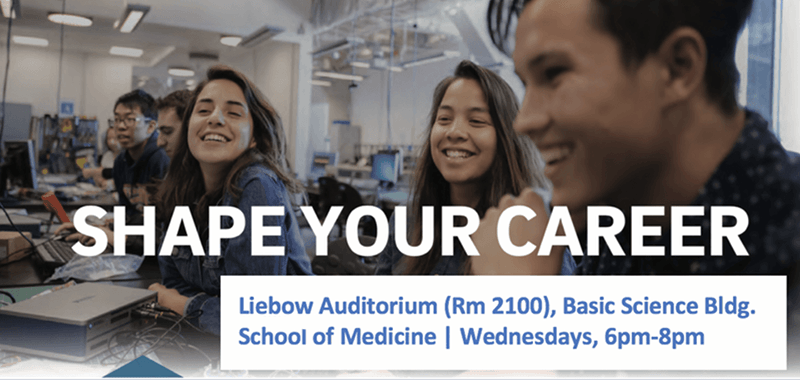 Helping you prepare for 21st century jobs, The Basement and OIC have teamed together to deliver this timely series. Learn about the basic elements when developing an idea and starting a business. The program is CCR-approved, you must complete at least 5 sessions for CCR credit. Spring 2018 schedule is below.
Session Date Topic
April 11 Ideation/Telling your Story
April 18 Business Model Generation
April 25 Intellectual Property Primer
May 2 Customer and Market Development
May 9 Financing Your Startup
May 16 Leadership & Building Your Team
May 23 Social Innovation
May 30 Business Model Showcase (3hour session for presentations)
Date and Time
Apr 11, 2018 at 6:00 pm
See more date(s) and/or time(s) below.
Location
Liebow Auditorium (Room 2100), Basic Science Building UC San Diego School of Medicine Gilman Drive La Jolla, CA 92037
Event Registration
Registration for this event is required. Visit the registration page for details.

Event Fee
Free
Contact
Gwen Sands • innovation@ucsd.edu
Audience
Faculty, Staff, Students, The General Public
Event Host
The Basement & Office of Innovation and Commercialization (OIC)
Event Category
All Event Dates and Times