Feb 8, 2018 at 5:00 pm
Shape Your Career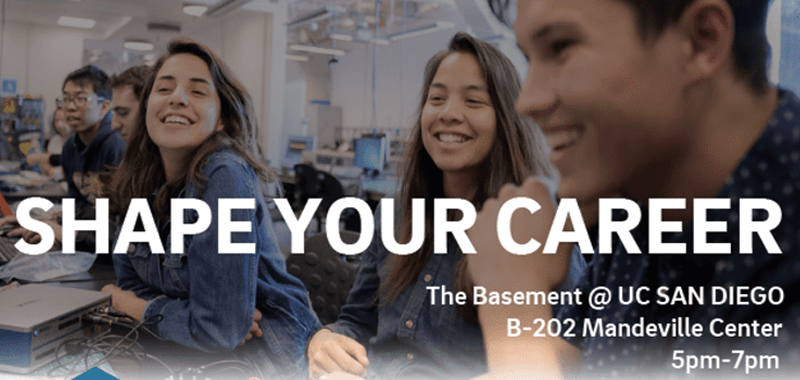 Helping you prepare for the 21st century economy, The Basement and OIC have teamed together to deliver this timely series. Learn about the basic elements when developing an idea and starting a business. The program is CCR-approved, you must complete at least 4 modules for CCR credit.
Unleash your CREATIVITY

Develop real world SOLUTIONS to societal challenges
Thursday, 2/8 - Ideation and Imagination: Introduction to Design Thinking
Thursday, 2/15 - Business Modeling
Thursday, 2/22 - Funding your business: Which type(s) of capital are right for you, and who are the appropriate investors?
Thursdsay, 3/1 - Building Your Team: Leading a highly dynamic organization
Wednesday, 3/7 - Presentation Skills: Putting your Best Foot Forward
Modules are held from 5pm to 7pm in the Basement (B202 - Mandeville Center)
Date and Time
Feb 8, 2018 at 5:00 pm
See more date(s) and/or time(s) below.
Location
Event Registration
Registration for this event is required by Mar 31, 2018. Visit the registration page for details.

Event Fee
Free
Contact
Gwen Sands • innovation@ucsd.edu
Audience
Faculty, Staff, Students
Event Host
UC San Diego Office of Innovation & Commercialization
Event Category
Conferences, Workshops and Symposia
All Event Dates and Times