Apr 12, 2018 at 4:00 pm
Social Media and Impeachment of the President: Evidence from South Korea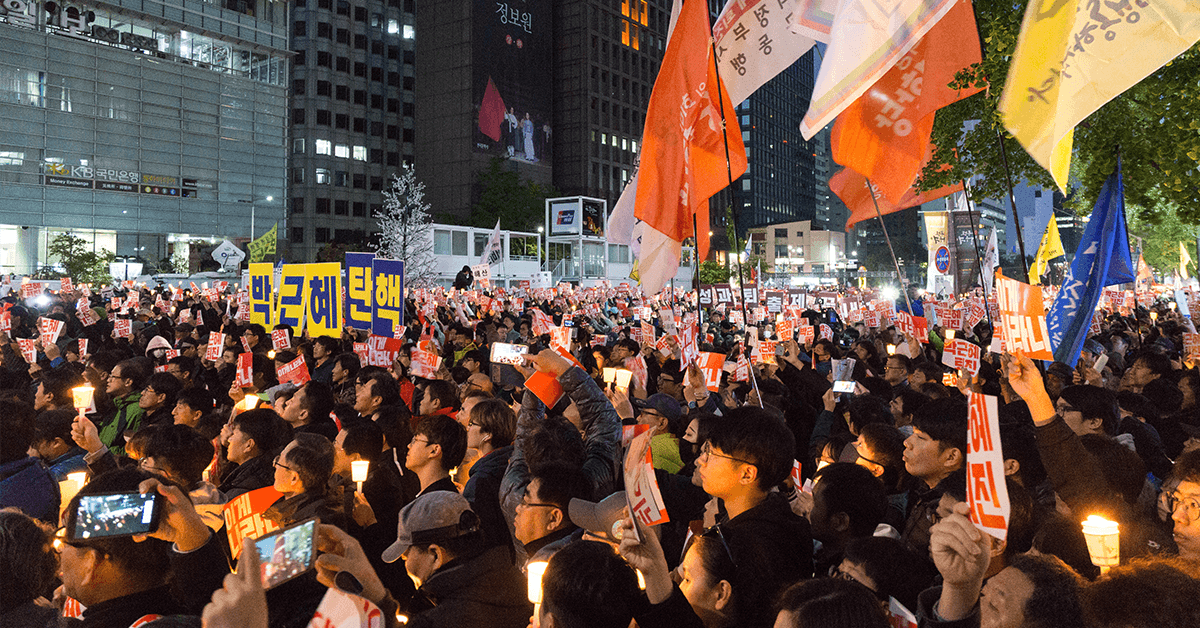 Approximately one year ago, Park Geun-Hye, the then president of South Korea, was impeached. Civic discontent embodied through massive street protests played a critical role in her impeachment. Many have speculated that the rise of social media played a role in the processes leading up to her impeachment.
What role did social media play in formulating people's beliefs? Did social media mobilize people to participate in political protests? What characterizes social media users and what are the implications going forward?
In this presentation, Yong Suk Lee of Stanford University examines these questions using a survey he conducted before and after the impeachment of Park Geun-Hye, and ultimately aims to shed some light on how social media and news disseminated through social media might affect society.
Date and Time
Apr 12, 2018 at 4:00 pm
Location
School of Global Policy and Strategy classroom 3202
Event Registration
Registration for this event is required by Apr 12, 2018. Visit the registration page for details.

Event Fee
Free to attend
Contact
Lisa Lee • lisalee@ucsd.edu • 858-534-2657
Audience
Faculty, Staff, Students, The General Public
Event Host
GPS's Korea-Pacific Program
Event Category