Oct 4, 2019 at 8:00 am
Stem Cell Ethics: Human Brain Organoids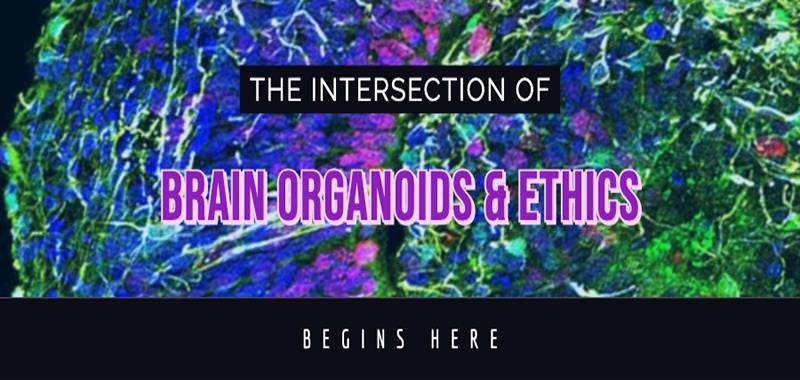 Stem Cell Ethics: Human Brain Organoids
The Intersection of Brain Organoids and Ethics
The UC San Diego Stem Cell Program and the Institute for Practical Ethics invite you to explore the ethical questions of growing stem-cell-derived human brain organoids and how we as humans define conscious.
As the field advances, questions about what these tissues are capable of as they become more sophisticated are now being examined. Join in the stimulating discussion about this technology.
Presenting are some of the leading voices in philosophy and neuroscience who will cover topics concerning the different types of consciousness, what it means to be consciousness and when a brain organoid might be considered a sentient entity.
Keynote Speakers
Q & A Panel moderated by Alysson Muotri
About the Stem Cell Program
The University of California, San Diego, with nearly $985 million in annual research funding, plays a leading role in stem cell research to help develop cures and therapies for a wide range of diseases and disorders utilizing pluripotent stem cell research.
Basic research is needed to use these cells to develop new therapies, and clinical translational research may bring our discoveries to patients in the clinic. In the years to come many people will have increased hope for their loved ones affected by a wide range of disorders because of the work of basic and physician scientists at UC San Diego and its partner institutions of the Sanford Consortium for Regenerative Medicine.
UC San Diego is committed to collaborating with other research institutions to maximize resources, facilitate research, and accelerate understanding of human health and disease.
About the Institute for Practical Ethics
The mission of the Institute for Practical Ethics is to develop and promote research on ethical issues facing the public, with special emphasis on fostering deliberation amongst ethicists, scientists, and policy makers. UC San Diego is one of the world's greatest producers of technology, medical innovations and scientific knowledge. These developments can offer great benefits to humanity, but they often raise urgent ethical questions. The aim of the Institute is to engage responsibly these questions. Visit ipe.ucsd.edu
Date and Time
Oct 4, 2019 at 8:00 am
Location
Duane Roth Auditorium at Sanford Consortium for Regenerative Medicine
Event Registration
Registration for this event is required by Oct 4, 2019. Visit the registration page for details.

Event Fee
Free, registration required
Contact
Marci Murray • mjmurray@ucsd.edu • 858-534-8510
Audience
Faculty, Staff, Students, The General Public
Event Host
UC San Diego Stem Cell Program and the Institute for Practical Ethics
Event Category