Jun 7, 2019 at 1:00 pm
Tanner Gilliland-Swetland: A Long Away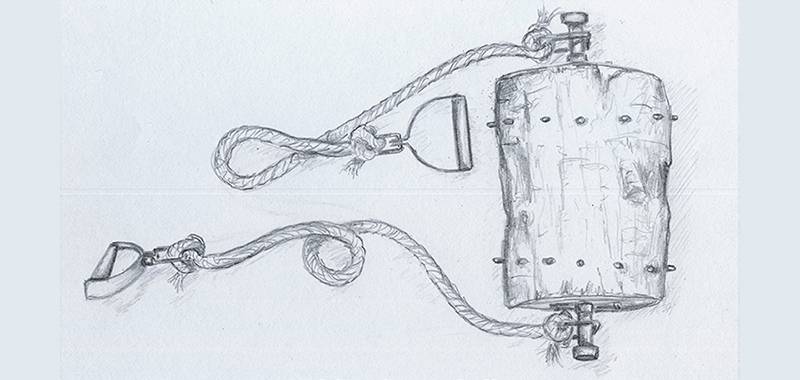 MFA Thesis Exhibition
June 6, 7, 13, 14; 1–4 p.m.
Reception: June 7, 6 p.m.
Tanner Gilliland-Swetland's MFA thesis exhibition titled A Long Away, is comprised of a series of sculptures all built from the salvaged cross-sections of a Mediterranean Cypress tree form his family's backyard in Los Angeles. These works reference tools as both an entry-point for multi-sensory generative interactions and as a formal aesthetic rooted in craft, family heirlooms, and agrarianism. Hints of whimsy and absurdity in the sculpture's designs mesh to challenge narratives of land use and notions of utilitarianism.
Date and Time
Jun 6, 2019 at 1:00 pm
See more date(s) and/or time(s) below.
Location
SME 142, Visual Arts Gallery, Structural & Materials Engineering Bldg.
Event Registration
Registration is not required for this event.

Event Fee
Free
Contact
Nick Lesley • nlesley@ucsd.edu • 858-822-7755
Audience
Faculty, Staff, Students, The General Public
Event Host
Visual Arts
Event Category
Concerts, Performances and Exhibitions
All Event Dates and Times