Mar 8, 2018 at 4:00 pm
South Asia Initiative Presents: "Temple Nagaswaram" Film Screening and Discussion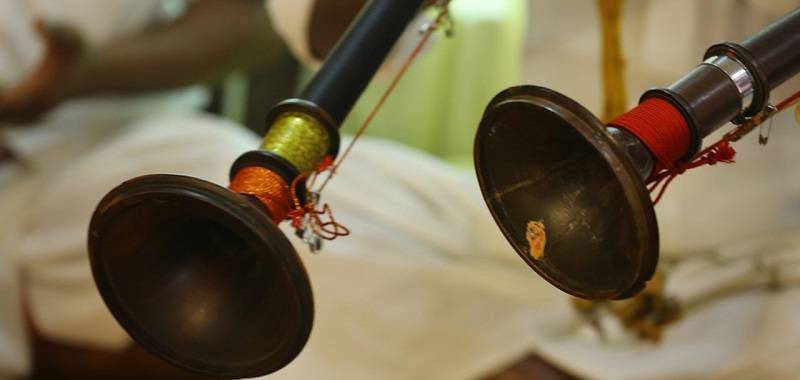 Join filmmaker Soudhamini Narayanan and UC San Diego Music Professor Kartik Seshadri, for a viewing and discussion on "Temple Nagaswaram," a Dec. 2013 film on a musical instrument used in South Indian temples as part of the ritual worship. Even the making of the instrument has its own myths and rituals.
Musically too, the Nagaswaram tradition is the forerunner of the entire classical—Carnatic—music tradition of South India. Used in a ritual context in temples, it creates an interesting understanding of the intimate relation between space and sound.
Date and Time
Mar 8, 2018 at 4:00 pm
Location
Rm 3E107, Rady School of Management
Event Registration
Registration is not required for this event.

Event Fee
Free
Contact
UC San Diego South Asia initiative • southasiaucsd@gmail.com
Audience
Faculty, Staff, Students, The General Public
Event Host
UC San Diego South Asia Initiative, International Institute, Music Department
Event Category