Apr 12, 2018–May 17, 2018 at 11:00 am
The Agency of Art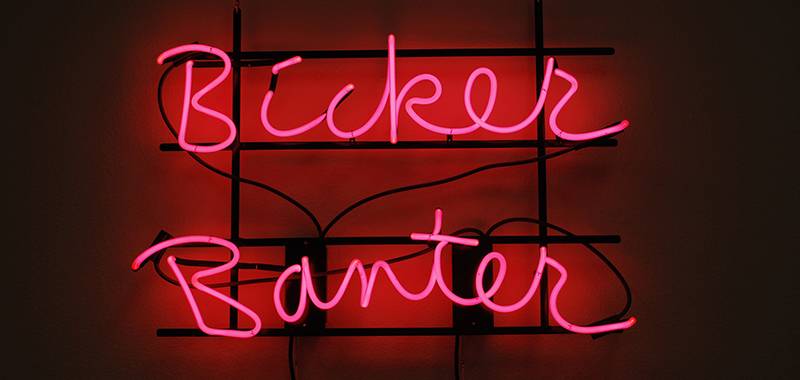 12 April–17 May 2018
Gallery Hours: Tuesday - Thursday, 11:00 AM–4:00 PM
Opening Reception: Thursday, 12 April, 5:30–7:30 PM
University Art Gallery, Mandeville Center, UC San Diego
In the Spring, Visual Arts @ 50, our two-year long series of exhibitions marking the 50th Anniversary of the founding of the Visual Arts Department, turns its focus from the past to the future. "The Agency of Art" highlights the role of Visual Arts alumni from the past two decades who are shaping the way art engages with social practice, the environment, science and technology. British social anthropologist Alfred Gell held that "visual art objects are not a part of language … nor do they constitute an alternative language" and thus should not be treated simply as illustrations or visual texts. Instead he argued that they are tangible indices of social interactions that act as social agents. To conclude the Anniversary series of exhibitions, "The Agency of Art" spotlights how the Visual Arts Department is committed to using art to reshape the world in which we live.
Featuring several emerging and mid-career grads alongside established peers, "The Agency of Art" showcases the unique history of UC San Diego as a destination for artists working with expanded media art practices, innovative new media, speculative design practices, and public policy. Previous exhibitions in the Visual Arts @ 50 series have not explored in depth the theme of New Technologies and Design; this latest show will underscore the important role of the department in opening up such artistic strands regionally and nationally. The exhibition will be accompanied by events highlighting the contributions of art to interdisciplinary research on equity, diversity and inclusion, as well as the environment and the promises and challenges of new technology.
PARTICIPATING ARTISTS
Professor Emeritus Helen Mayer and Newton Harrison
Visual Arts Alumni: Sadie Barnette, Roman de Salvo, Rob Duarte, Katie Herzog, Nina Karavasiles, Jean Lowe, Virginia Maksymowicz, Heather Gwen Martin, Roy McMakin, Jessie Mockrin, Owen Mundy, Tim Nohe, Sheryl Oring, Tim Schwartz, Igor Vamos, Nina Waisman, Ruth Wallen, and Allison Wiese
Curated by Tatiana Sizonenko, Ph.D., '13
Image Credit: Allison Wiese, "Bicker / Banter," 2014. Courtesy of the artist.
Date and Time
Apr 12, 2018–May 17, 2018
11:00 am–4:00 pm
Location
University Art Gallery, Mandeville Center
Event Registration
Registration is not required for this event.

Event Fee
Free
Contact
Nick Lesley • nlesley@ucsd.edu • 858-822-7755
Audience
Faculty, Staff, Students, The General Public
Event Host
Visual Arts
Event Category