Feb 6, 2019 at 5:00 pm
The Center for Ethics in Science & Technology, Presents: Alysson Muotri, Ph.D.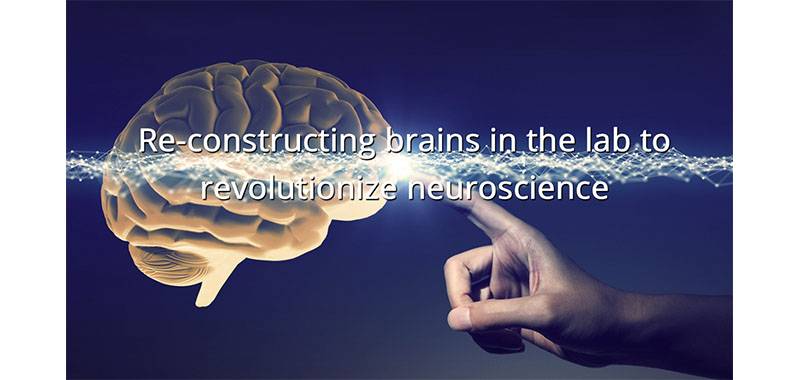 Speaker
Alysson Muotri, Ph.D.
Professor, University of California San Diego, UC San Diego Stem Cell Program, School of Medicine, Dept. Pediatrics/Rady Children's Hospital-Sanford Consortium
Dr. Muotri earned a BS in Biological Sciences from the State University of Campinas in 1995 and a PhD in Genetics in 2001 from University of São Paulo, in Brazil. He moved to the Salk Institute as Pew Latin America Fellow in 2002 for a postdoctoral training in the fields of neuroscience and stem cell biology. He has been a Professor at the School of Medicine, University of California in San Diego since 2008. His research focuses on modeling neurological diseases, such as Autism Spectrum Disorders, using human induced pluripotent stem cells. His lab has developed several techniques to culture human neurons and glia for basic research and drug-screening platforms. He has received several awards, including the prestigious NIH Director's New Innovator Award, NARSAD, Emerald Foundation Young Investigator Award, Surugadai Award from Tokyo University, Rock Star of Innovation from CONNECT, NIH EUREKA Award among others.
Cerebral organoids, also known as mini-brains, are tridimensional self-organized structures derived from stem cells that resemble the early stages of the human embryonic brain. This new tool allows researchers to explore fundamental neurodevelopmental steps otherwise inaccessible in utero experimentally. Dr. Muotri will explain how mini brains are generated in his lab and how this strategy can create novel therapeutical insights on neurogenetic disorders, such as autism. He will also describe the use of mini-brains to explore the uniqueness of the human brain compared to other extinct species, such as the Neanderthals. Limitations and ethical concerns surrounding this exciting technology will be discussed.
Parking instructions
There are free lots available behind the Fleet Science Center near the entrance to the Community Forum.
Date & Time
Wednesday, February 6, 2019, from 5:00–7:00 PM.
Join us from 5:00–5:30 PM for a half hour of refreshments and conversation. Our speaker will begin at 5:30 PM.
Date and Time
Feb 6, 2019 at 5:00 pm
Location
Fleet Science Center, Balboa Park
Event Registration
Registration for this event is required by Feb 6, 2019. Visit the registration page for details.

Event Fee
Please Note: This event is free to the public, but the cost for these programs is substantial.
Contact
Research Ethics Program, UC San Diego • info@ethicscenter.net • 858-822-2647
Audience
Faculty, Staff, Students, The General Public
Event Host
Center for Ethics in Science and Technology
Event Category