Apr 10, 2019 at 5:00 pm
The Holocaust and the Human Rights Revolution: The Problem of Genocide Recognition Since the 1940s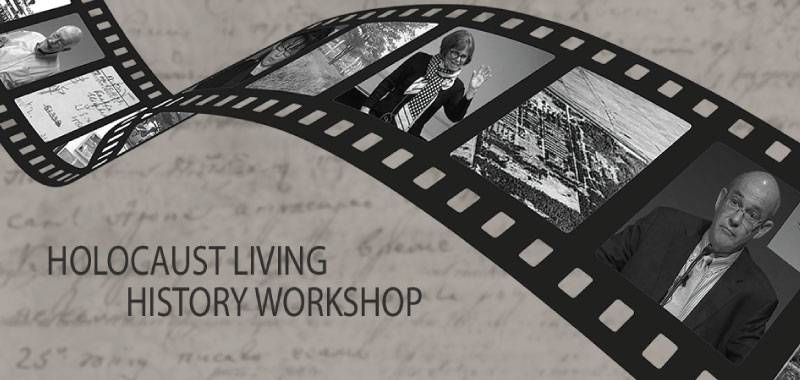 SPONSORED BY MICHELLE AND WILLIAM LERACH
With support from Eleanor Roosevelt College, Revelle College and Thurgood Marshall College
Please join the UC San Diego Jewish Studies Program and UC San Diego Library for a lecture by Dirk Moses, a professor of modern history at the University of Sydney and senior editor of the Journal of Genocide Research, on Wednesday, April 10, 2019 from 5:30–7:30 p.m. in the Atkinson Hall Auditorium. A reception will precede the lecture, starting at 4:30 p.m. This event is free and open to the public. RSVP is required at https://hlhw-moses.eventbrite.com.
The suite of international conventions and declarations about genocide, human rights and refugees after WWII is known as the Human Rights Revolution. It is regarded widely as humanizing international affairs by implementing the lessons of the Holocaust. In an attempt to answer the common and controversial question—does the Holocaust reveal or conceal other genocides—Moses examines how persecuted people have invoked the Holocaust and made analogies with Jews to gain recognition as genocide victims. Moses is senior editor of the Journal of Genocide Research and has written numerous books and anthologies, including the award-winning book German Intellectuals and the Nazi Past.
Date and Time
Apr 10, 2019 at 5:00 pm
Location
Event Registration
Registration for this event is required. Visit the registration page for details.

Event Fee
Free
Contact
Ellysa Lim • e7lim@ucsd.edu • 858-534-1183
Audience
Faculty, Staff, Students, The General Public
Event Host
UC San Diego Library
Event Category