Feb 6, 2019 at 5:00 pm
THE JUDGE: Film Screening and Discussion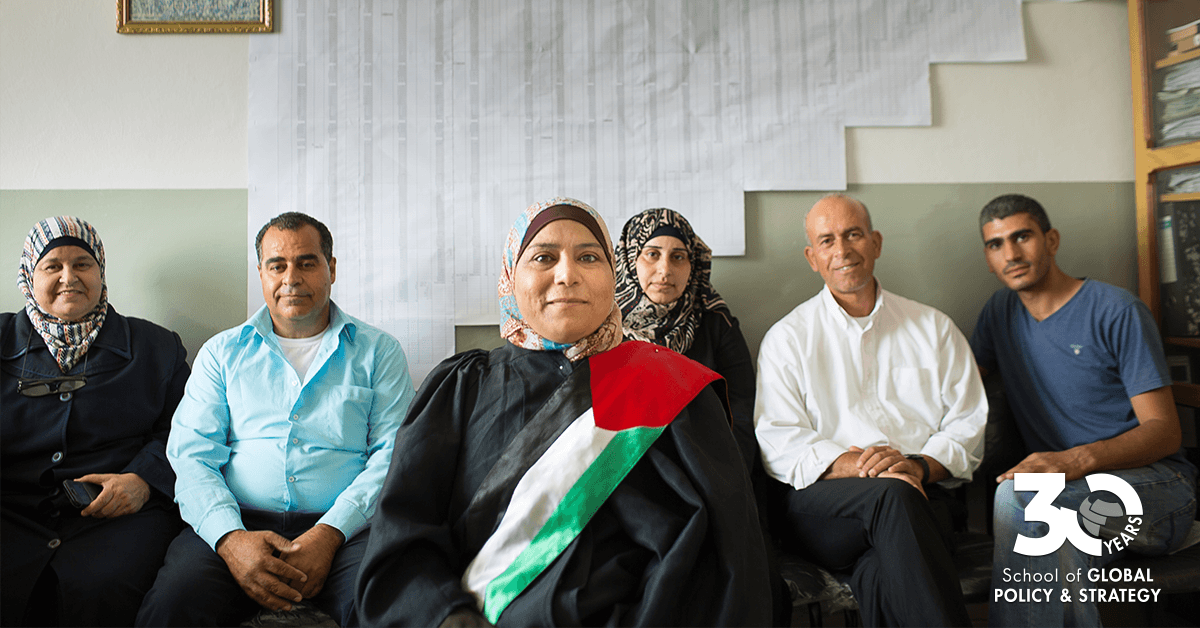 Join Amb. Diana Lady Dougan, GPS Advisory Board Member and Executive Producer of THE JUDGE, for a special screening on Feb. 6. THE JUDGE is a unique and timely documentary about Kholoud Al-Faqih, the first woman judge to be appointed to the Middle East's Shari'a (Islamic law) courts. Judge Kholoud was top of her class in law school and a highly regarded lawyer who specialized in representing women and families in civil and criminal court cases. Her stunning strategies and perseverance to become a Shari'a Court Judge was not only historic, but it also embodies so many aspects of inter-faith and cross-cultural perceptions and misperceptions about women and the law far beyond Islam. There will be a panel discussion and short reception following the screening. Watch the trailer here.
Panel:
Chair: Amb. Diana Lady Dougan, Executive Producer, THE JUDGE
Dr. Rebecca Reichmann Tavares, Interim Executive Coordinator, UN Secretary General's Every Woman Every Child Initiative
The Honorable M. Margaret McKeown, Ninth Circuit Court of Appeals
Imam Taha Hassane, Islamic Center of San Diego
Professor Emilie Hafner-Burton, Director, Laboratory on International Law and Regulation
A reception will be held after the event.
Date and Time
Feb 6, 2019 at 5:00 pm
Location
School of Global Policy and Strategy Robinson Auditorium
Event Registration
Registration for this event is required by Feb 6, 2019. Visit the registration page for details.

Event Fee
Free, but attend but registration is required.
Contact
Arpita Verghese • averghese@ucsd.edu • 858-534-1957
Audience
Faculty, Staff, Students, The General Public
Event Host
GPS Laboratory on International Law and Regulation
Event Category