Feb 1, 2018 at 12:10 pm
The Republican Crackup and the Future of Presidential Politics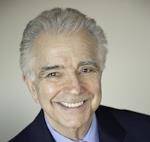 Dr. Samuel L. Popkin, Ph.D., Professor Emeritus of Political Science/Recall Professor, presents a noontime lecture to Oceanids Sounding Board at the Ida and Cecil Green Faculty Club. The Republican party controls the White House, Senate and House of Representatives but has been unable to fulfill only one of the party's longstanding promises to their voters. This lecture will explain how changes in campaign finance have weakened the ability of the political parties to manage intra-party conflicts. These conflicts made possible the election of President Donald Trump, whose policies have further divided the party. Ample time will be provided to answer questions.
Date and Time
Feb 1, 2018 at 12:10 pm
Location
The Lounge, Ida and Cecil Green Faculty Club
Event Registration
Registration is not required for this event.

Event Fee
Free with purchase of lunch
Contact
J. Ouren • jouren@san.rr.com • 858-273-1681
Audience
Faculty, Staff, Students, The General Public
Event Host
UC San Diego Oceanids
Event Category