Mar 2, 2018 at 1:00 pm
The Role of Hunting in Anthropogeny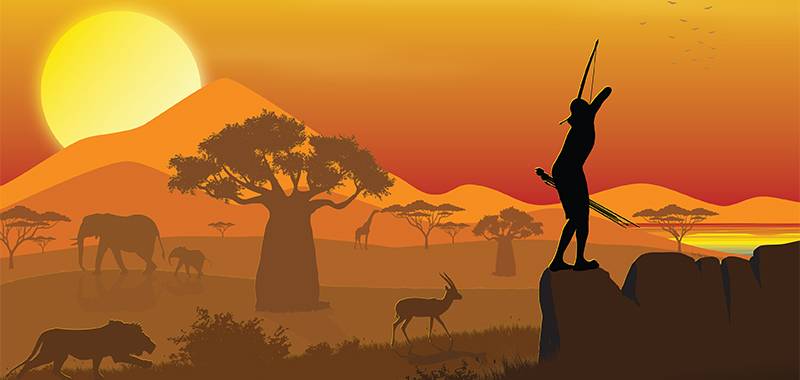 Hunting has long been seen as a key human adaptation, thought to have influenced our anatomy, physiology and behavior. While humans have been hunter/gatherers for most of our existence as a species, there is considerable uncertainty about where, when, why, and how our early ancestors came to consume vertebrate meat on a regular basis.
The goal of "The Role of Hunting in Anthropogeny" is to explore evidence pertaining to understanding the origins of hominin hunting in an attempt to focus research agendas for the future.
Free admission but registration is required. See website for details.
A live webcast of this symposium will also available.
Presented by UC San Diego/Salk Institute Center for Academic Research and Training in Anthropogeny (CARTA)
Sponsored by the G. Harold and Leila Y. Mathers Charitable Foundation.
Date and Time
Mar 2, 2018 at 1:00 pm
Location
Conrad T. Prebys Auditorium, Salk Institute
Event Registration
Registration for this event is required by Mar 2, 2018. Visit the registration page for details.

Event Fee
Free
Contact
Ingrid Benirschke-Perkins • ibenirschkeperkins@ucsd.edu • 858-246-0846
Audience
Faculty, Staff, Students, The General Public
Event Host
Center for Academic Research and Training in Anthropogeny (CARTA)
Event Category