Oct 7, 2019 at 10:00 am
Tracking the Transformation: Economic Growth and Social Change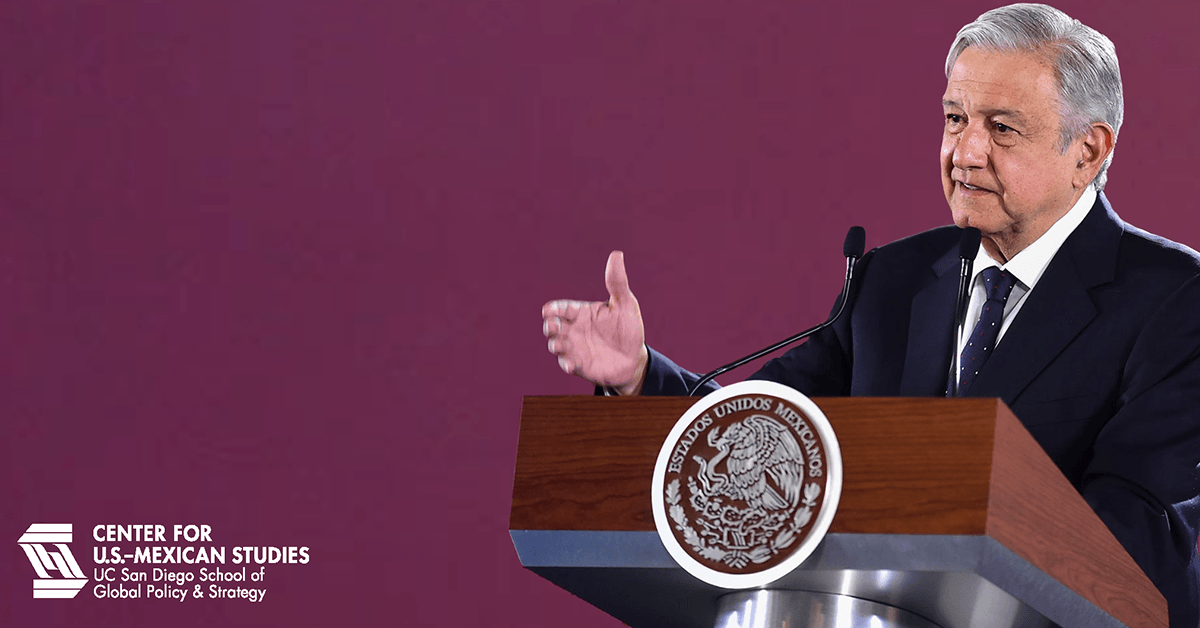 President Andrés Manuel López Obrador came to power promising a transformative presidency. Thus far, his administration has begun an uncertain fight against corruption and increased investment in social programs, even as it has ushered in a new era of governmental austerity.
On Sept. 8, the lower chamber of the Mexican Congress received AMLO's budget proposal for 2020. How will the Mexican economy fare under the proposed budget? What are the implications of AMLO's vision for transformation for medium and long-term growth? Where will we see continuity and where can we expect change?
Join us on Oct. 7, for a conversation with experts who will provide their perspectives on where the Mexican economy is heading.
Speakers:
Date and Time
Oct 7, 2019 at 10:00 am
Location
Villages West, 15th Floor, Room A
Event Registration
Registration for this event is required by Oct 7, 2019. Visit the registration page for details.

Event Fee
Free, but registration is required.
Contact
Arturo Chiquito • achiquito@ucsd.edu • 858-822-1309
Audience
Faculty, Staff, Students, The General Public
Event Host
GPS Center for U.S.-Mexican Studies
Event Category