Mar 15, 2018 at 5:00 pm
Trapped in the Clouds, Pondering the Night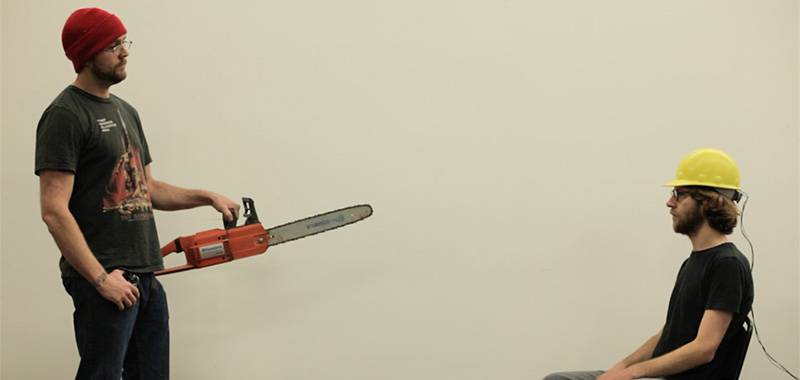 Trapped in the Clouds, Pondering the Night is a multimedia installation exploring turbulence and chaos through environmental and social indicators, inspired by a long fascination of simply staring at the sky and the place of imagination it elicits. The work encourages this imaginative, or even hallucinative state, through a multi-layered approach to augmented reality, multichannel video and audio, field recording, performance, kinetic sculpture and interactivity. The work itself is a pseudo-autonomous environment that still draws upon elements of traditional material aesthetics, such as paper, text, form and composition. The work utilizes 3-d meshes derived from point clouds built from photogrammetry techniques, processed in the cloud, which become volumetric clouds from an assortment of poetically charged objects created and found by the artists. Multiple layers of text are presented in the work, as speech recorded in various outdoor environments alongside an evolving overhead projection of text within the installation, constructed through a process of erasure from the World Meteorological Organization's International Cloud Atlas. The exhibition is open for the public to drift in and out at will.
Part of the IDEAS Performance Series, an initiative for digital exploration of arts and sciences. The Qualcomm Institute, the UC San Diego division of the California Institute for Telecommunications and Information Technology (Calit2).
ROBERT BLATT is a composer and sound artist whose work is rooted in explorations of expanded sonic situations and the entanglements of sound, space and listening. His practice is experimental and process-driven, using computational, conceptual and psychological strategies. His work has been presented in the context of performances, exhibitions, and a variety of unconventional methods and locals of presentation. He is a performer of experimental music, and he has been an organizer and practitioner in various collectives and curatorial projects, such as Inlets Foundation for Experimental Practices, The New Fordist Organization and Acid Police Noise Ensemble. His work has been supported by residencies at the Jackstraw New Media Gallery (Seattle) and GEMAK (The Hague, Netherlands), and he is a recent recipient of a fellowship from Akademie Schloss Solitude in Stuttgart, Germany.
JON PADEN is an MFA candidate in visual arts at UC San Diego, and he leads a collaboration between QI's Immersive Visualization Lab and the Arthur C. Clarke Center for Human Imagination (also located in the Qualcomm Institute). Since 2014, Paden has worked with computational methods of building interactive, mechatronic artworks – one of which is permanently installed at the Smithsonian in Washington, DC. The sculptor and digital media artist's work crosses artistic boundaries, covering a myriad of materials, techniques and traditions including wood, glass, drawing, painting and technology-driven new media. Programming and algorithms play a central role in the autonomy of Paden's work. Among his recent works, Paden's InMemori mixes paper masks and computer vision to build a one-of-a-kind augmented reality artwork that explores digital memorial and how physical objects can be embedded with digital information as memory.
Date and Time
Mar 15, 2018 at 5:00 pm
Location
Event Registration
Registration is not required for this event.

Event Fee
Free
Contact
Nick Lesley • nlesley@ucsd.edu • 8588227755
Audience
Faculty, Staff, Students, The General Public
Event Host
Visual Arts
Event Category