Oct 30, 2018 at 8:30 am
U by U - 1st Annual CMI Microbiome Meeting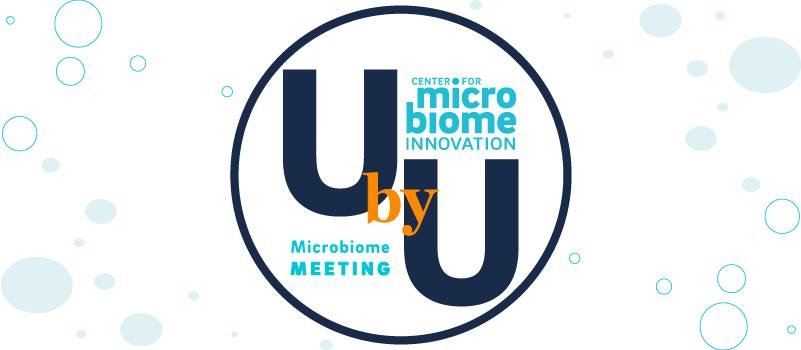 CMI is hosting a one-day, campus-wide event designed to showcase all of the microbiome research being done on campus. CMI faculty members and students will give 30-minute talks all day long, on topics ranging from the role of the microbiome in inflammatory bowel disease to the impact of clothing on the microbiome and metabolome.
The objective of the Center for Microbiome Innovation (CMI) is to accelerate microbiome research and understanding, through partnerships with industry sponsors. Together we will develop novel tools and methods to improve human health and benefit the environment by analyzing and manipulating microbiomes — the distinct and diverse communities of bacteria, viruses and other microorganisms that live within and around us. This is a multidisciplinary center with access to all the latest omics tools (genomics, metagenomics, metatranscriptomics, metabolomics, multiplex proteomics), processing hundreds of thousands of samples each year and analyzing and collecting data for some of the largest microbiome cohorts in the world. Applications range from human disease understanding, ag-bio, pharmaceutical, nutraceutical, environmental research, to consumer goods.
Date and Time
Oct 30, 2018 at 8:30 am
Location
Event Registration
Registration for this event is required by Oct 26, 2018. Visit the registration page for details.

Event Fee
Free
Contact
Gabriella Fanelli-Barney • CMIinfo@eng.ucsd.edu
Audience
Faculty, Staff, Students
Event Host
The Center for Microbiome Innovation
Event Category