Jan 28, 2018 at 2:00 pm
VISIONS—from Microscope to Watercolor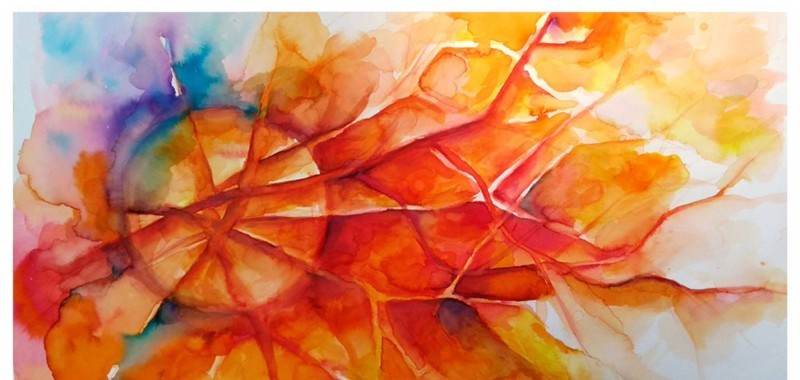 Learn more about the aging eye from VISIONS, a unique project that involves novel UC San Diego research and an exhibit of watercolor art.
Explore the unexpected intersection between art and science brought to you by a scientist-artist duo. Dorota Skowronska-Krawczyk, Ph.D., an Assistant Professor at the UC San Diego Shiley Eye Institute, investigates the genetics and molecular mechanisms of age-related eye diseases such as glaucoma. Images captured through her microscope are getting a new life thanks to watercolors by Eva Henry's, a Toronto-based artist.
During the event, we will be also showing a series of watercolors by Eva Henry inspired by Skowronska-Krawczyk's research.
Dr. Skowronska-Krawczyk will give a short talk about her mission to decipher the secrets of the aging eye and her vision to make science more accessible for everyone through art.
Please visit http://www.the-visions.com/ to learn more about the project.
Date and Time
Jan 28, 2018 at 2:00 pm
Location
Leichtag Family Foundation Biomedical Research Building
Event Registration
Registration for this event is required by Jan 28, 2018. Visit the registration page for details.

Event Fee
Free
Contact
Dorota Skowronska-Krawczyk, PhD • DorotaSK@ucsd.edu
Audience
Faculty, The General Public
Event Host
Project Visions
Event Category