Nov 8, 2017 at 7:00 pm
"Who's Afraid of Free Speech?" with Thomas Healy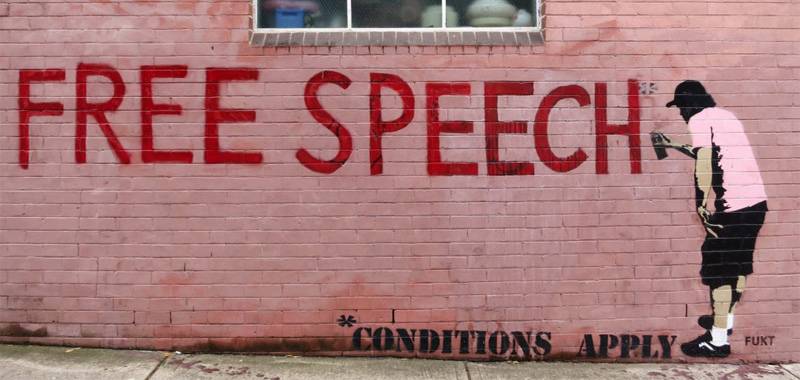 What is "free speech" and is it at risk on college campuses? Are raucous and violent demonstrations that disrupt or shut down campus speakers and events a legitimate form of "counter-speech" or a chilling attempt to silence open debate and the free exchange of ideas? Seton Hall Law Professor Thomas Healy will address these and related questions Wednesday, November 8th at UC San Diego in his talk, "Who's Afraid of Free Speech?"
Thomas Healy is author of The Great Dissent: How Oliver Wendell Holmes Changed His Mind—and Changed the History of Free Speech in America. He worked for many years as a newspaper reporter, first in North Carolina and later as Supreme Court Correspondent for the Baltimore Sun and continues to write for The Atlantic, The Nation, The L.A. Review of Books, and other publications.
For information about free speech at UC San Diego, please visit freespeech.ucsd.edu.
Date and Time
Nov 8, 2017 at 7:00 pm
Location
Event Registration
Registration is not required for this event.

Event Fee
Free
Contact
Dr. Val Hartouni • vhartouni@ucsd.edu
Audience
Faculty, Staff, Students, The General Public
Event Host
Department of Communication
Event Category