Sep 5, 2017–Oct 1, 2017 at 7:30 pm
Wild Goose Dreams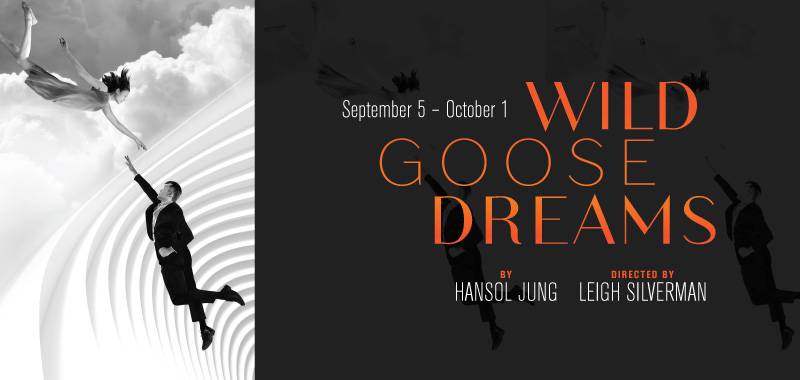 A North Korean defector who has left her family behind and a lonely South Korean father start an unlikely online romance as they each attempt to allay their fears and alienation in this inventive, lyrical and darkly humorous piece.
Date and Time
Sep 5, 2017–Oct 1, 2017
7:30 pm–8:00 pm
See more date(s) and/or time(s) below.
Location
Event Registration
Registration for this event is required by Sep 5, 2017. Visit the registration page for details.

Event Fee
Tickets start at $35
Contact
Patron Services • information@ljp.org • (858) 550-1010
Audience
Faculty, Staff, Students, The General Public
Event Host
La Jolla Playhouse
Event Category
Concerts, Performances and Exhibitions
All Event Dates and Times