Sep 22, 2018 at 9:00 am
Workshop on Healthcare Innovation through Design Thinking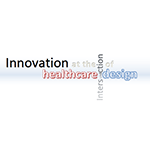 Innovation and creativity are critical to the process of improving the science and delivery of healthcare. Many clinicians encounter work challenges – yet few have the time, knowledge and energy to identify and implement solutions
When: Saturday 9/22 or 9/29 9 am–1 pm
Where: Leichtag Auditorium
Who: Any Residents, Fellows or Faculty working within UC San Diego Health Sciences
Click on link to sign up:
https://docs.google.com/forms/d/e/1FAIpQLSfz9kSNAQx_cQ1t79brZ8XyduDd1K3DjsO66hvleDf9GjdsLw/viewform
Space is limited to 20.
Light refreshments included
Speakers:
Nadir Weibel, PhD and Design Lab Faculty
Organizers:
Preetham Suresh, MD and Charlie Goldberg, MD
Questions: lgole@ucsd.edu
Date and Time
Sep 22, 2018 at 9:00 am
Location
Event Registration
Registration for this event is required by Sep 20, 2018. Visit the registration page for details.

Event Fee
FREE
Contact
Lisa Gole • lgole@ucsd.edu
Audience
Faculty
Event Host
Preetham Suresh, MD and Charlie Goldberg, MD
Event Category