Oct 17, 2019–Oct 20, 2019 at 12:00 am
WOW Festival 2019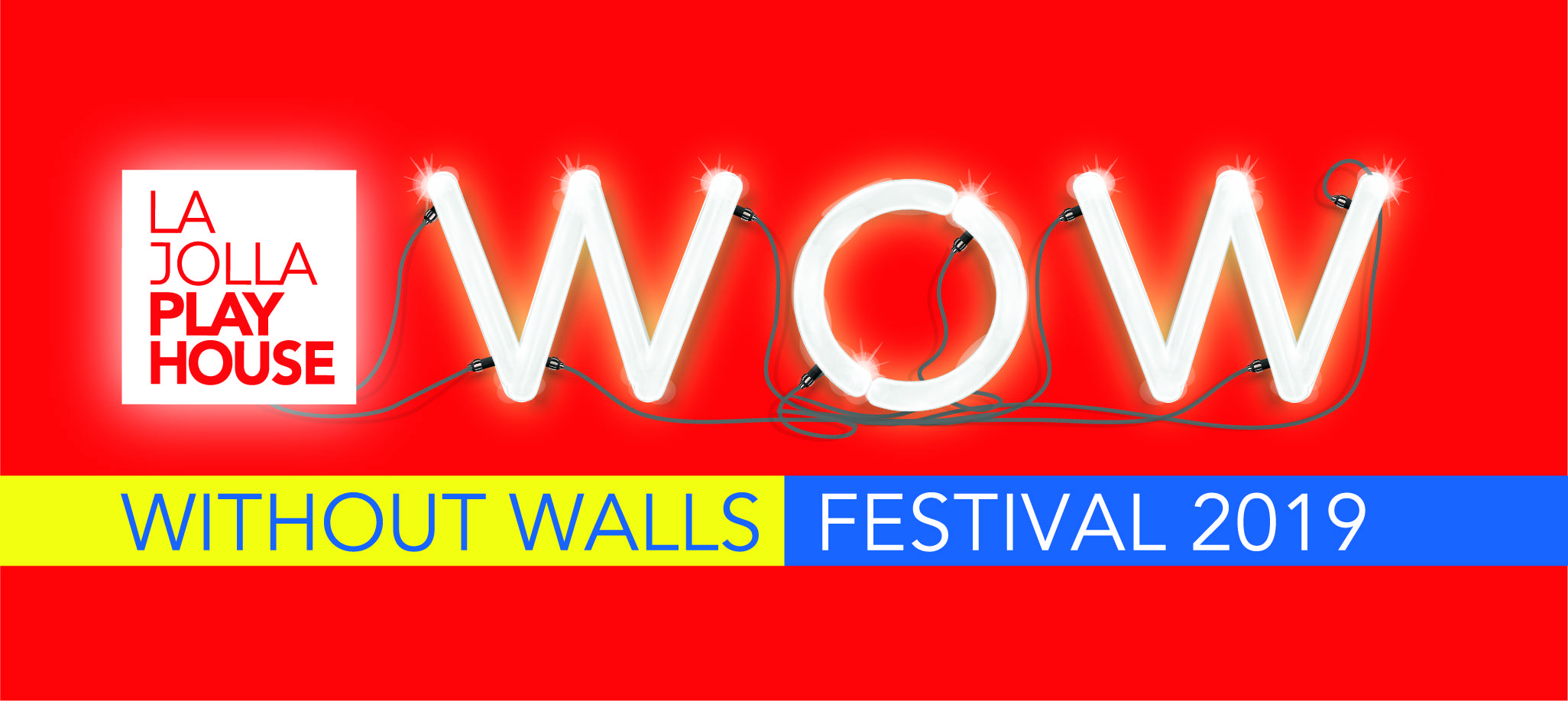 The Playhouse's Without Walls (WOW) program is a dizzying
array of interactive and site-inspired theatre that attracts energetic art
lovers, thrill seekers and families. Full of diverse offerings, WOW shows have
one thing in common – they are an invitation to rethink theatre in intriguing
and playful experiences.
La Jolla Playhouse is pleased to announce the dates and
location for its fourth biennial Without Walls (WOW) Festival – four
action-packed days of immersive and site-based work in an exciting new urban
location. The 2019 WOW Festival will take place October 17 –
20 at ARTS
DISTRICT Liberty Station, in partnership with the NTC Foundation.
Like previous WOW Festivals, the 2019 event will showcase
multiple performances by acclaimed local, national and international artists,
as well as a selection of family-friendly offerings, occurring simultaneously
throughout the weekend. Check the WOW Festival site for a schedule of artists,
projects, tickets and other event information: https://lajollaplayhouse.org/wow-festival-2019/
Date and Time
Oct 17, 2019–Oct 20, 2019
12:00 am–12:00 pm
See more date(s) and/or time(s) below.
Location
ARTS DISTRICT Liberty Station
Event Registration
Registration for this event is required. Visit the registration page for details.

Contact
Lily Medofer • lmedofer@ljp.org
Audience
Faculty, Staff, Students, The General Public
Event Host
La Jolla Playhouse
Event Category
Concerts, Performances and Exhibitions
All Event Dates and Times