Jul 25, 2019 at 9:00 am
YP@LJP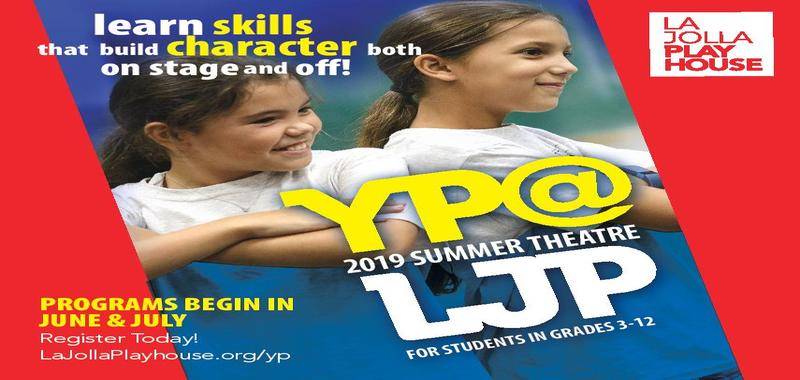 La Jolla Playhouse offers a series of fun, interactive theatre training programs throughout the summer through its YP@LJP (Young Performers at La Jolla Playhouse) programs, including Young Performers' Workshop (YPW) for grades 3–12, Young Performers' Academy (YPA) for grades 5–12, Conservatory for grades 10–12 and Technical Theatre Training (Tech) for grades 7–12. Give your kids a dynamic experience in a supportive, creative environment where they will learn stagecraft and performance skills that inspire confidence and self-expression, as well as build character both on stage and off.
Date and Time
Jun 17, 2019 at 9:00 am
See more date(s) and/or time(s) below.
Location
La Jolla Playhouse
Event Registration
Registration for this event is required. Visit the registration page for details.

Contact
Lily Medofer • lmedofer@ljp.org
Audience
Faculty, Staff, Students, The General Public
Event Host
La Jolla Playhouse
Event Category
Concerts, Performances and Exhibitions
All Event Dates and Times